Quick Overview
AI: Google shows off it's speech-to-speech AI, let's you speak another language with your own voice
COMPUTING: OnePlus 7 Pro blows literally every reviewer away, mic drops and walks out on top
COMPUTING: DJI launches the Osmo Action camera, takes on GoPro with cheaper price and better features
CRYPTO: Bitcoin goes bonkers, is up 125% this year and is now pushing $8,000+ USD
ENERGY: CO2 levels breach 415ppm, which is exactly what Exxon predicted it'd do in 1982 then buried
ROBOTICS: DJI Spark 2 rumours break ground, promises 4K video, more flight time, same $499 price tag
SPACE: Jeff Bezos reveals his grand vision for humans, space and the next few centuries
SPACE: SpaceX launches first 60 Starlink satellites to provide cheaper global internet access
TRANSPORT: EV sales break the 2 million mark in 2018, set to take over within 5 years
TRANSPORT: VW finally releases ID.3 hatchback, gets 10,000+ pre-orders in 24 hours, has servers crash
We believe that everyone's future can be richer, happier and more efficient, but you can't embrace that future unless you take the first most crucial step, being informed of it.
Welcome to The Tipping Point, news from the most critical future industries curated for you every week so you can stay informed and prepared. No need to waste hours everyday researching, stay on top of it all with one post and then get back to doing what you do best.
The Tipping point is named after the point at which a new technology goes from being disappointing, expensive and buggy to exciting, exponential, cheap and mainstream. This point of change often sneaks up on and surprises everyone including industry experts!
No matter if you're personally employed in the industry or just a lurker, The Tipping Point is vital to staying up to date and being ready to transition smoothly rather than getting caught off guard.
This Weeks News!
AI: Google shows off it's speech-to-speech AI, let's you speak another language with your own voice
While speech-to-speech AI isn't something totally new they usually go through a convoluted process of translating the speech to text, translating that text into another language and then converting that text back into speech again. As you can imagine, this is both costly in terms of processing power, energy, speed and worst of all compounding errors cascading throughout the process. Google's now demonstrating a direct speech-to-speech AI that skips over all of those steps. The added benefit is that it can also generate the newly translated speech in your own voice. I can see this advancing over the next year or two and then dethroning the current, slow and bulky way we do this. Perhaps this is the first step to a true, really usable and fantastic universal communicator ala Star Trek!
COMPUTING: OnePlus 7 Pro blows literally every reviewer away, mic drops and walks out on top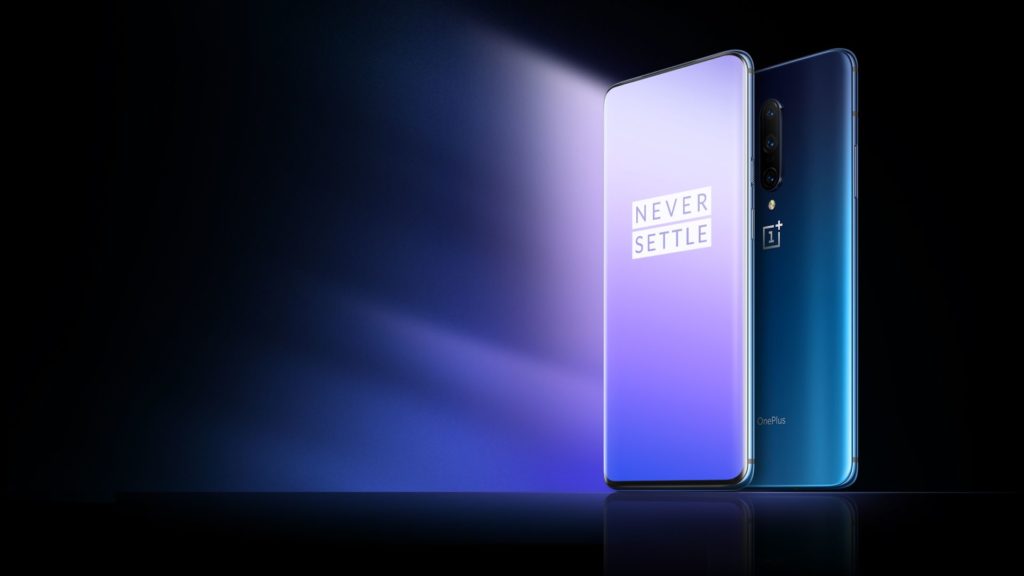 After all the leaks OnePlus has finally taken the wraps off their new OnePlus 7 Pro phone. The specs get pushed to their limits with a Snapdragon 855 CPU/GPU, 12 GB of LDDR4X RAM, 256 GB of UFS 3.0 storage, a 6.67″ 90 Hz Quad-HD OLED display that has no notches or hole cutouts, 3 cameras on the rear and their new Warp Charge 30 which gets you to 50% in just 20 minutes. Reviewers all over the web are calling it literally the fastest and best device out there hands down. That's some seriously high praise considering it's $669 USD price tag. I think it'll be my next…
COMPUTING: DJI launches the Osmo Action camera, takes on GoPro with cheaper price and better features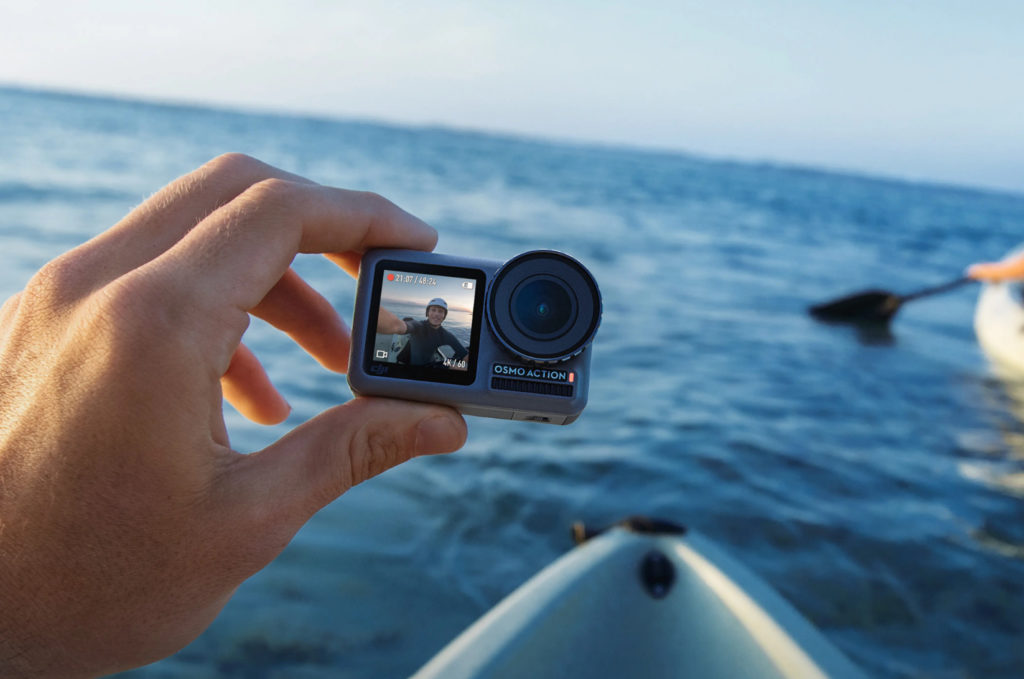 In what is great news for everyone but GoPro, DJI has taken the wraps off their new Osmo Action camera. It's a GoPro style action camera that has both a front (2.25″) and back (1.4″) colour "selfie" screen, records up to 4K@60fps video at 100 Mbps bit rate, has a 12MP 1/2.3″ sensor, is waterproof up to 11 metres, can record for up to 90 minutes on a charge and is cheaper than the GoPro HERO7 with its $349 USD price tag. Together now with the Osmo Pocket it looks like DJI is going to create a lot of trouble for the already floundering GoPro…
CRYPTO: Bitcoin goes bonkers, is up 125% this year and is now pushing $8,000+ USD
While Bitcoin and most other crypto's crashed hard over the 2018 period it looks like prices going to the Moon is back on the menu as it's now skyrocketing again. Since the start of the 2019 year Bitcoin is up over 125% with it currently sitting at around $8,100 USD as of writing. While no one can say for certain exactly why we're seeing this huge jump many are celebrating in their now new found paper wealth. While it's true there has been a lot of great work and advancements to add value to Bitcoin since 2018 I don't think too many would argue it has more than doubled the value proposition. That being said, who knows when it'll stop with various people arguing it could go up to anywhere from $20,000 to $100,000 and even $400,000 over the next many years.
ENERGY: CO2 levels breach 415ppm, which is exactly what Exxon predicted it'd do in 1982 then buried
Yup, we're now past 415 ppm in global CO2 concentration, yet another reminder of our impending doom unless we get our shit together and start seriously tackling climate change. In a depressing twist though it turns out that almost four decades ago in 1982 Exxon scientists identified the risks global warming and climate change could have, literally predicted the future down to a tea and then promptly buried the information because it would compromise their profits.
This tweet from Andrew Dessler shows just how accurate they were and what their predictions for the future are. I can only hope that they'll be extremely wrong about their next 40 year prediction as otherwise we are royally screwed. Their prediction of 550 ppm corresponds to around 3+ degrees of global temperature increases which is classified as a "catastrophic risk". If that reality comes to fruition we can expect outright chaos, major coastal cities will be gone, billions of climate refugees, huge crop failures and fires, water/food prices skyrocket, emergency services collapse, Carbon-Cycle feedbacks skyrocket with critical Earth climate tipping points likely and around 15% of the ecosystems lost. Many media outlets downplay the seriousness of climate change impacts, those descriptions are directly from the scientists in the IPCC report and 2060 is well within most peoples lifetimes that are reading this now.
ROBOTICS: DJI Spark 2 rumours break ground, promises 4K video, more flight time, same $499 price tag
Along with DJI's Osmo Action product release are some new rumours around the next iteration of the DJI Spark. Check out the link for their expectation of specs but it mostly looks like a pretty good upgrade to what has been a great product already.
SPACE: Jeff Bezos reveals his grand vision for humans, space and the next few centuries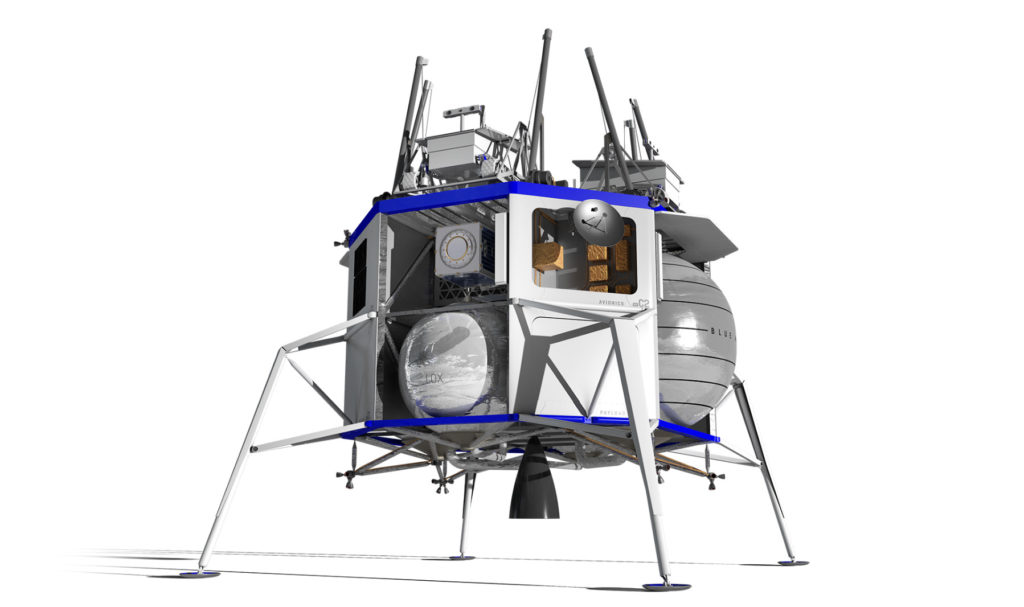 Revealing a huge, multi rover packing Moon lander the richest man in the world announced his grand plan for the future of human space travel and beyond. From landing large payloads to the lunar surface to floating habitats in space housing millions of humans in the future it's great to see another person competing to get to space in a meaningful and big way. Apparently the Moon lander has been in development for over 3 years now and should help NASA get men to the Moon within their stated time frame. You can check his full, one hour talk here.
SPACE: SpaceX to launch first 60 Starlink satellites to provide cheaper global internet access
SpaceX will be launching it's Falcon 9 rocket with 60 Starlink satellites inside its fairing tomorrow. Each satellite will be dropped off around 440 km above Earth and then will use their on board propulsion to reach an operational altitude of 550 km. Eventually there's planned to be over 4,000 of these satellites that will make up the Starlink constellation, a global fleet of low orbit Internet satellites providing cheaper connectivity to anywhere on the planet. Given their low altitude (relatively speaking) it will mean it'll only take around 2 ms for a signal to get beamed down or up meaning they'll still have quite low latency. Musk says it'll take 6 more launches of 60 satellites or 360 to initialise the network and then upwards of 720+ for "significant" coverage. He also showed off an awesome picture of them all stacked up in the fairing before launch here.
TRANSPORT: EV sales break the 2 million mark in 2018, set to take over within 5 years
According to BNEF EV sales increased to over 2 million last year and there should be over 500 million passenger EV's on the road by 2040. Given their reports tend to be wrong year after year – like their 2016 one on the same subject – I can't imagine this prediction will be any different. That's a good thing though as they're always wrong because they underestimate how many cars are sold or what their price is.
TRANSPORT: VW finally releases ID.3 hatchback, gets 10,000+ pre-orders in 24 hours, has servers crash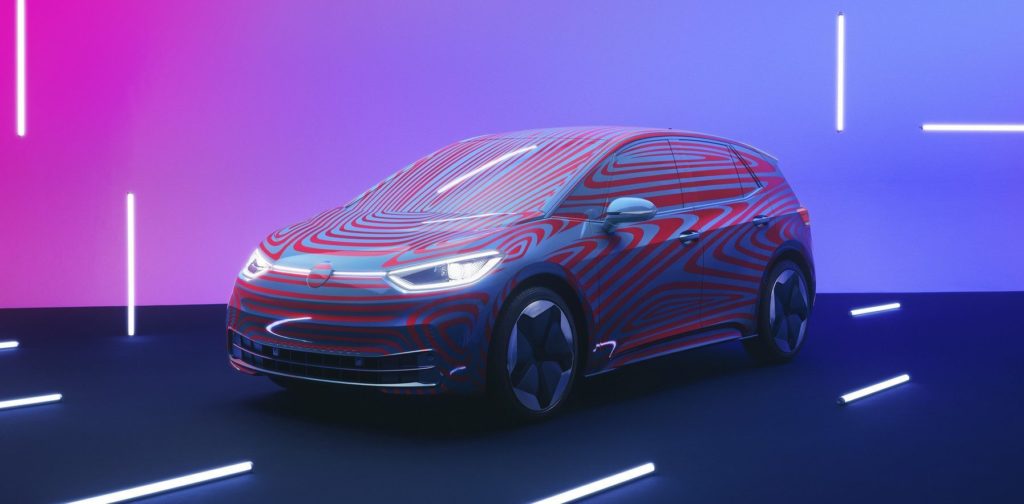 Not wanting to fall behind Tesla, VW has finally, finally kind of launched their long awaited ID.3 hatchback EV. For some stupid reason they did this release by revealing the car… in full camo paint. This half reveal / half "no it's still not official" thing is just plain retarded as you can now officially place a pre-order… but not actually know what the full specs or final form will be. VW says it will start at less than €30,000 and that the top range version (which will obviously cost more than €30,000) will have a 550 km WLTP range.
While I don't want to be angry at VW too much as the ID.3 looks like it'll be a fantastic car with a good size, price, range etc their entire launch management etc is just rubbish. It's like if Apple launched the new iPhone 11 but just showed everyone a picture of a literal brick, had no actual features or specs to talk about and then allowed people to order it. THEN have their servers constantly crash so not everyone could actually pre-order it. Somehow VW, a great, all powerful car maker that has billions in cash and has been making cars for decades can't handle 10,000+ orders hitting their servers (they crashed hard) while Tesla has no issues booking 230,000+ orders over the same 24 hr time period.
I also have to take VW to task on their poultry ambition to only make 100,000 of these per year. We keep hearing about how these traditional car makers could "crush Tesla" anytime they want and can make way more cars that are way better whenever they want but now, 10+ years after the fact they can't even match half of what Tesla is pumping out now. We need Tesla and VW and Nissan and everyone else all pumping out fantastic, amazing EV's in huge, huge numbers ASAP. </rant>
And that's it for this week! Let us know in the comments if you've heard of any other awesome news!
For the newer readers... if you've just bought a new DJI Drone or are interested in learning more about how to fly them and get professional videos... You'll probably like our awesome new course: DJI Drones: How To Become The Ultimate Pilot - Fly with confidence, get professional videos, stay safe and get in the air quickly!
The benefits include: 1) How to get those silky smooth videos that everyone loves to watch, even if you're new 2) How to fly your drone, from taking off to the most advanced flight modes 3) Clear outlines of how to fly with step-by-step instructional demonstrations and more 4) Why flying indoors often results in new pilots crashing their drone 5) What other great 3rd party apps are out there to get the most out of your drone 6) A huge mistake many pilots make when storing their drone in the car and how to avoid it 7) How to do all of these things whilst flying safely and within your countries laws.
76% OFF CORONA CONTENT SALE!!!