Do you remember the HTC G1, also called the HTC Dream?
I remember stepping out of the store way back in 2008 and quickly shoving my SIM card into it. I had already excitedly read everything on it, prepared my Google contacts and calendar and waited for it to sync everything up. For me, it was another one of those "holy crap this is the future" moments.
These "holy crap this is the future" moments are where some new piece of technology makes me just stop and contemplate what it can do and what it means for the future. It happens when I realise that yes, this is the new way everyone will be doing things from now on. I had one when I first downloaded an MP3 and just recently I had it again when first using my new 40″, 4K monitor.
In each of the moments everything just seems to click into place and work so amazingly and so much better than before. It's how I know that this new way is what everyone will eventually move to in the future.
Looking Ahead
Since that HTC G1 a lot has happened to smartphones. They're now almost impossible to live without and while many of us look at current flagship mobile phones in this piece we take an in depth look at what phones of the future might be like. Specifically the flagship phones throughout 2018, 2019 and 2020.
We will first look into the current year and what we can expect the new Samsung Galaxy S9 or Pixel 3 should be sporting. This is pretty easy to estimate as we get a good look at chip manufacturers specs a year or so prior to them being integrated into actual products.
Next we'll delve deep into the more unknown territory of 2019 and 2020 flagships. Using various company road maps, extrapolation of current technology trends and a bit of elbow grease we should be able to get a good idea of what is in the works. This might help you decide whether or not to upgrade this year or possibly wait it out.
Finally we'll go into a few innovations that I myself would like to see. Directions I think mobile phones need to go into in order to really kick it up a notch or two. Obviously this portion will be highly speculative but you can't fault a guy for dreaming!
Smartphones Trends Of 2018
So to begin with what can we expect this year? We've already got phones that you can shove 400 GB into while the screen melts off the edges. They can shoot 4K video and 3D scan your face with over 30,000 infrared dots to authorise access or even mobile payments. What else is there!???
To begin with it's looking more and more like this years flagships will be sporting 120 Hz refresh rate screens. The higher refresh rate gives a new level of fluidity and smoothness to the screen that is considerably noticeable. While it doesn't make it brighter or more detailed, having a higher refresh rate does substantially add to giving you an overall more realistic and pleasant experience.
This feature was introduced on the 2017 Razor Phone and while reviews of the entire phone itself were a bit mixed, love for the display was near universal. Other companies like Apple also have their "ProMotion" screens on their iPad Pro which also run at 120 Hz and once again, reviewers have been amazed.
As such, I can't imagine that this praise has gone unnoticed to competitors like Samsung, Sony, LG or Google. Samsung in particular prides itself on their screen technology. So they certainly won't want to be upstaged by another smaller company! As Apple already has the technology in their iPad Pro's, one can also assume it'll trickle down to their next gen iPhone.
Core Specs Of 2018
Next up with 2018 phones we get a good look at many of the underlying core specs. The confidence level with these core specs is also very high. This is thanks to Qualcomm revealing all the information about their Snapdragon 845. These include general specs like:
CPU – 4 x 2.8GHz + 4 x 1.7GHz – 15% Lower Power Use Than Snapdragon 835
30% Better Graphics, Video Rendering And Power Use Than Snapdragon 835
Supports 2K Displays At 120 Hz
4K UHD Video Recording @ 60fps
720p Video Recording In Super Slow Mo @ 480fps
4G LTE With 1.2 Gbps Downloads And 150 Mbps Uploads
Bluetooth 5 With Direct Audio Broadcasts To Multiple Devices
15% Faster Charging Than Snapdragon 835
That's a pretty heavy list. The new faster fps video recording rates will be very welcomed and should look great on those 120 Hz screens too. Faster charging, lower power use by the CPU and GPU along with (hopefully) higher density batteries should also come in handy. A top download rate of 1.2 Gbps isn't anything to sneeze at either!
Wireless Headphone 2018 Trends
One thing in particular I'm looking forward to is Bluetooth 5. Although this is already out on some flagship phones, I'm really waiting for some truly wireless earphones to also support it. With Bluetooth 5 you can stream music to two separate devices. This means earphone makers don't have to have the weird and flawed setup of streaming via Bluetooth to one master ear piece, then using that master ear piece to stream it through your head to the other slave one.
Instead the phone will just stream the music directly to both ear pieces simultaneously. This results in better battery life plus better connectivity. I found connectivity to be a serious problem even in some of the most highly regarded truly wireless headphones such as my crazybaby Air Review. Bluetooth 5 also has faster transfer speeds, longer range and lower power consumption than Bluetooth 4 to boot.
What Will Phones Be Like In 2019/20?
So what about the future? What will the phones of 2019 and beyond look like? Should you buy the flagships from this year or perhaps wait it out a little longer?
To get a good idea we can use company road maps and trend analyse to help estimate roughly what can be expected. One thing that's abundantly clear is that starting in 2019 5G Mobile LTE will become mainstream. With the first real 5G specification being completed in 2017 by 3GPP and Qualcomm already doing extensive testing with their Snapdragon X50 5G Modem it's only a matter of time.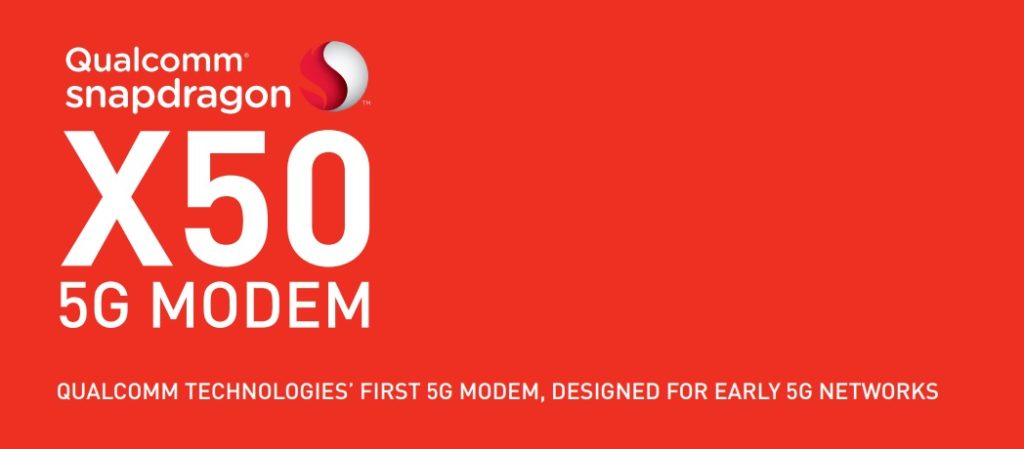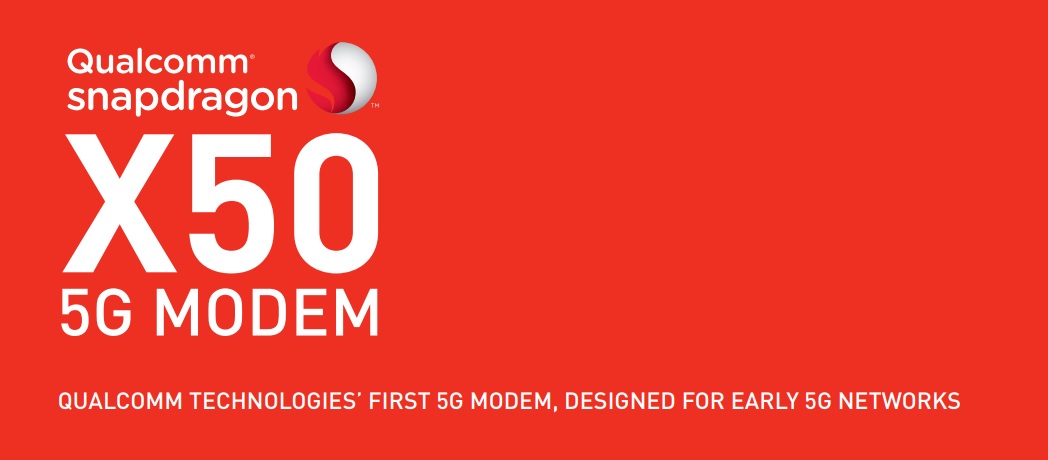 While the first versions will – like the early 4G modems – use up considerable battery power the Snapdragon X50 is supporting up to 5 Gbps download rates. That means a 2019 flagship phone is likely to be almost five times faster than this years one! This is of course if your carrier and data plan support it.
Looking towards other specs such as CPU, RAM, Battery, Camera and Screen for 2019/2020 flagships we can extrapolate the following rough guide from historic technology trends:
4K UHD 120 Hz Screen Resolutions
CPU's Breaching 3.2 GHz+
RAM Around 8-10 GB
4000-4200 mAH Batteries
5K – Possibly Even 8K – Video Recording
One final ever increasing new feature will be Machine Learning support. The Snapdragon 845 already supports more hardware accelerated AI. Google is also said to be further developing their own chips too. This should lead to AI programs being able to run on the phone using very little power rather than through cloud services.
Next Level Up
Beyond the standard specifications improvements that all phones always get each year here are a few things that I'd really like to see. The first of which isn't really a future technology, it's just the same USB Type C connector we already have on many phones. What I'd like to see though is dual USB Type C connectors. One on the bottom where it usually is and another on the top.
The biggest advantage to this is that you can use some USB Type C headphones and charge your phone at the same time. You're also able to charge your phone from either end which I'm sure would come in handy. It's a small addition but one I think would be most welcomed ever since they removed the headphone jack.
Next up is something a little more futuristic, a molecular spectrometer. This has already been developed and demonstrated in a real life phone called the Changhong H2. However I'd love to see this be as common as GPS is now. While a spectrometer – a device capable of measuring chemical composition – sounds super scientific and unneeded for an everyday smartphone it has some very interesting applications.
Spectrometers work by sending out a pulse of near-infrared light that causes materials in an object to vibrate. From the returned light, the exact material composition of an object can be obtained. – Digital Trends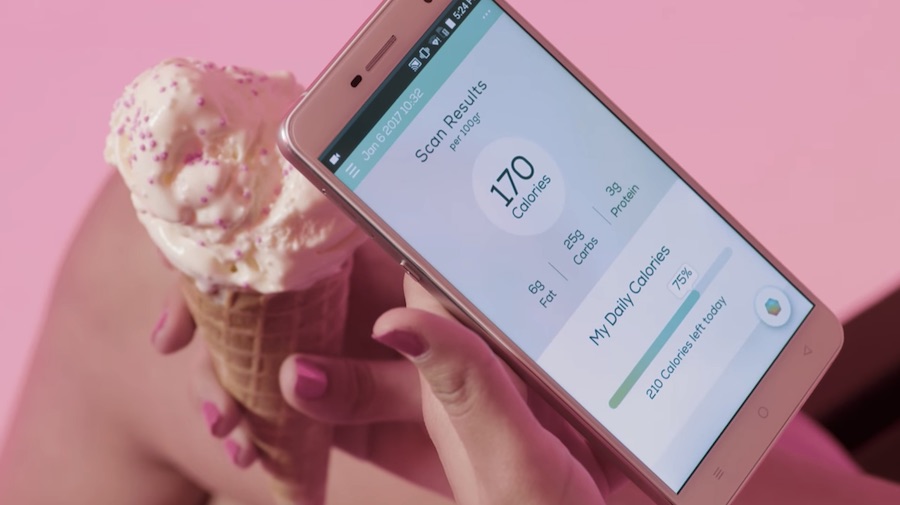 You could get accurate body fat percentage results for fitness apps. Food could be scanned and nutritional content accurately defined. It's even capable of telling you whether or not fruit is fresh or if your medication is really what it says on the bottle. As you can imagine, the sky is the limit for something like this with 3rd party developers capable of endless new applications.
Medical Upgrades
Finally I'd like to see mobile phones start to bridge into the realm of medical grade diagnostic tools. Temperature sensors, heart rate, blood oxygen and even ECG sensors. While some of these things can be currently measured with today's phones, none are as capable or reliable than their medical grade counterparts.
While I don't expect a $200 smartphone to beat out a multi-thousand dollar medical grade ECG, the current accuracy of most mobile or smart watch style sensors leaves a lot to be desired. Personal health is an industry that is just entering into the digital and "smart" age. To have a major phone manufacturer such as Google, Apple or Samsung really put their weight behind developing medical grade level sensors that are tested and approved officially by the same organisations that test and approve medical equipment would be a boon for people and doctors everywhere. It might also justify those $1,000 USD price tags!
Summing Up
So now you should have a good idea of what's coming over the next 2-3 years but maybe I've missed something! Do you think the CPU clock speeds should be higher/lower? Maybe the screen resolutions sound impossible or the 5G claims are off.
Maybe you have done your own research or have another way you think phones could be substantially improved. Well do let us know in the comments below! Are you looking forward to 5 Gbps 5G speeds for some specific use case? Maybe 360 degrees VR Streaming or just generally faster web browsing? Let's get chatting about it all as I'd love to hear more about what other people want their amazing smartphones to do in the future.
Check out the next part in this series: Mobile Phones Of The Future – 2020-2025!
For the newer readers... if you've just bought a new DJI Drone or are interested in learning more about how to fly them and get professional videos... You'll probably like our awesome new course: DJI Drones: How To Become The Ultimate Pilot - Fly with confidence, get professional videos, stay safe and get in the air quickly!
The benefits include: 1) How to get those silky smooth videos that everyone loves to watch, even if you're new 2) How to fly your drone, from taking off to the most advanced flight modes 3) Clear outlines of how to fly with step-by-step instructional demonstrations and more 4) Why flying indoors often results in new pilots crashing their drone 5) What other great 3rd party apps are out there to get the most out of your drone 6) A huge mistake many pilots make when storing their drone in the car and how to avoid it 7) How to do all of these things whilst flying safely and within your countries laws.
76% OFF CORONA CONTENT SALE!!!