After Mutilating our mortgage and digging into huge arrays of products, tips and tricks I've amassed a giant array of knowledge on some of the best things and ways to save money over the years. Many people ask me in emails which companies or products I suggest/like so here they are for quick easy reference and all in one place.
These are the services that I highly recommend using and have been researched and used by me personally so feel free to check them out yourself. Some of these companies offer commissions for online referrals, others don't. This doesn't affect my choice, but where available, I've used a link so that this site will get a credit if you end up becoming a customer. In most cases you will also get a bonus too if you use those links. It's a fantastic – and fully optional – way to help and support this site if you choose to.

Get 1,500 FREE Supercharger KM's with our referral link!
https://ts.la/alexander32556
We also highly recommend both the Wireless Pad and USB Hub from Jeda for the Tesla Model 3. You can see our Hub review here and pick up either of their products through this link here


uno Home Loans is one of our most recommended site partners. If you're looking at switching banks, getting a better rate, saving money and also want to support this site it's a fantastic way to do it! You can save literally tens of thousands of dollars off your mortgage just by clicking the banner above and getting started!
BONUS! – If you refinance your mortgage through uno Home Loans using the above link and email us the confirmation letter (admin @ mutilatethemortgage.com) we will give you free access to the How To Pay Off Your Mortgage Early course for life!
uno is an online mortgage brokerage service. Using uno means you don't have to share all your personal information with another person as the whole process is essentially done all online now. There are some documents that need to be signed by the lender later on in the process, but for the most part it's all online.
Thus, there's a lot fewer feelings of being uncomfortable. They do obviously still have experts you can talk to at any time – even on the weekend! – plus are also working on making the entire process end-to-end all online eventually.
uno is also a rather unique mortgage broker service and is one of our partners for this site for a good reason! When using a regular broker – even though most of them are great and they make the process easier – it still doesn't guarantee the best financial outcome for you. Generally a typical broker will only present you with a couple of options at best which means without doing a bunch of work comparing the market yourself there's no way of knowing if you're getting the best deal.
As an interesting statistic, 75% of traditional broker originated loans go to 3 big banks! By contrast 75% of uno originated loans are split between 12 lenders. This gives you an idea of how much more choice uno gives its clients over your normal run of the mill brokers.
uno has an engine with literally 10s of thousands of lender rules in it. The more data you enter in, the more accurate the results it provides are. This is especially important not just so it can suggest a loan at a good rate, but because it means you have a better chance of finding a loan you will actually get approved for.
If you use a more traditional broker that doesn't take this into account you may end up applying for and being rejected from a loan. This then puts a bad mark on your credit file and you'll then need to explain yourself out of a bad situation when you eventually apply for another loan – not to mention time costs.
So as you can see, uno not only gives you a bigger choice resulting in more savings but also allows you to sidestep the issue of discussing your finances as their computer systems do the work, not people. Going through their services is essentially a no-brainer as you can save thousands and thousands of dollars simply by getting a better rate. Then you can get back to focussing on upping your savings rate.

DreamHost is what I use to host and manage all of my online projects. Their service and prices are fantastic and you can get powerful, fast web hosting with SSDs and WordPress automatically integrated just by clicking the banner above. 
One of the best things I've ever done is sign up to DreamHost and build my own websites, blogs and more. As such the best recommendation I have is to get a hosting plan so you can buy domains, build websites and monetise them. This will allow you access to an amazingly easy, fast and cheap way to learn, build up your skills and earn extra side income.
Due to the nature of online businesses and infrastructure doing all this is incredibly cheap too! You can start your own business today for about $100. If you'd prefer to just simply write and get your work out there DreamHost have other cheaper plans that require less technical knowledge too. So get started today!

UBER is a great way to help save on transportation expenses or get to the airport cheaply. You can get a free $5 credit towards your first ride just by clicking the banner above. 
One of the best ways to do this is to get rid of your second car, sign up to Uber and then enjoy the savings. This works with those of you that only use your second car very infrequently – if at all! We found that our second car was sitting in the driveway 99.9% of the time wasting huge amounts of money. Rego was $800, insurance was $600, car services were a good $500 and then there was the general hassle of making sure it was taken care of etc etc.
Assuming you do trips that are around 10 km's (~$20), for the same price of all those costs above (almost $2,000 a year!) you can ditch the second car and take almost 100 trips each year and still be spending the same amount. That's a return trip 10 km's away each week or so.
If you use your second car less than this you can ditch it and pocket the savings like we have!

SkillShare is a fantastic place to learn any number of things for increasing your abilities and income so you can then pump it back into your mortgage or other life ventures. You can get 2 full months of their Premium Skillshare service for free just by clicking on the banner above.
If you're not 100% sure how to go about building your own website or doing many other things like mastering Photoshop, setting up email campaigns, learning a new programming language or even painting Skillshare has got your covered.
You can pick and choose your classes, learn on the go with iPhone and Android apps plus you get unlimited access to over 18,000 classes.
It's fantastic for connecting with peers, learning new abilities to use on your hobbies and side projects as well as making sure you stay at the top of your game for work. With the below link so check it out!
Websites
More excellent reading
Below is a list of websites that have given me great information and are well worth a read if you have some time. None of them are about how to pay off your mortgage quickly, but many have very solid foundational material that can be applied to any debts as well as the pursuit of saving for financial independence.
Jenman – Promoting ethics & protecting people
An Australian site dedicated to warning property buyers (especially FHB's) and sellers about the typical real estate industry treatment of both clients and staff. With decades worth of high profile and national experience as an agent Neil Jenman knows all the tricks and gives out plenty of warnings for those that are looking to learn.
Who Crashed The Economy
An Australian based blog detailing the shambles that is the current Australian economy and how, most recently, this has heavily been due to the Australian Housing Bubble.
Early Retirement Extreme
One of the first, modern financial independence blogs, ERE has spawned its own worldwide following and is a shining beacon for sustainability, anti-consumerism and green living. It also promises (and delivers) on the tantalising prospect of becoming retired in 5 years. I cannot recommend it enough.
Mr. Money Mustache | Early Retirement through Badassity
A blog that took over where ERE left off, MMM details a slightly less extreme approach to retiring early. MMM is a swear typing punch-in-the-face pulling family man that is one part engineer, one part carpenter and (obviously) one part badass.

I Will Teach You To Be Rich
Originally focussing on budgeting and money handling skills, IWTYTBR now has many ongoing courses and loads of fantastic material on how to be more productive, live a better life, get the things you want done, finding your dream job and how psychology effects every part of your life. His material is rigorously tested with thousands of people and is very insightful.
Renewable Wealth | Financial Independence and Sustainable Living
A high profile, six figure income lawyer that "had it all" eventually realised that he had nothing. Quitting his job overnight, throwing his BlackBerry off the Golden Gate Bridgeand turning frugal he's turned around his life now and writes about what it truly means to live a rich life (as well as how to build your net worth).
JLCOLLINSNH – Business – Life – Money
A properly experienced man uses his vast knowledge and history to help you plan for and do better than most when retiring and investing.
Budgets are $exy. – A personal finance blog that won't put you to sleep
Budgets are sexy has been featured on many a famous site and definitely has a fantastic upbeat way of writing that won't put you to sleep. Slowly building up his net worth J is a great source of many other types of free budgets you can easily download and adapt to your own situation.
Retired Before Dad
RBD is a investment and money growing site that has some great resources and pieces on how to do this properly. Being around for quite a while there's a wealth of information and knowledge available for all the different routes of investment.
Books
From the basics right up to advanced
Your Money Or Your Life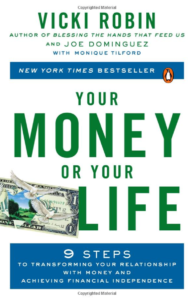 Being one of the first books I read on finance, YMOYL was responsible for a very simple but powerful "light bulb" moment. Really ramming home the principal that money does need to be taken deadly seriously as it is tied so heavily to our life, how we spend and experience it as well as how to effectively gain control over it.
In Your Money or Your Life, Vicki Robin shows readers how to gain control of their money and finally begin to make a life, rather than just make a living.
Fantastic for a simple start to learning about money as well as automation and investing IWTYTBR is not only a great book, but also a fantastic source of extremely advanced tactics for all walks of life which you can find at their website.
At last, for a generation that's materially ambitious yet financially clueless comes I Will Teach You To Be Rich, Ramit Sethi's 6-week personal finance program for 20-to-35-year-olds.
A slightly more advanced (and extreme) version of how to manage your money for maximum efficiency. Whilst a lot of the concepts are too extreme, even for me, you can easily water them down a little bit and still come out ahead. Furthermore it introduces some amazing concepts of how to view your money and choices in life.
A strategic combination of smart financial choices, simple living, and increased self-reliance brought me financial independence at 30 and allowed me to retire from my profession at 33.
A fascinating look inside the REAL world of millionaires, how they live, what they buy and importantly how they came to be millionaires. TMND debunks a huge number of "common knowledge" surrounding not only the rich but also the poor that often just look like they're rich.
The Millionaire Next Door identifies seven common traits that show up again and again among those who have accumulated wealth. Most of the truly wealthy in this country don't live in Beverly Hills or on Park Avenue-they live next door.
Where Are the Customers' Yachts?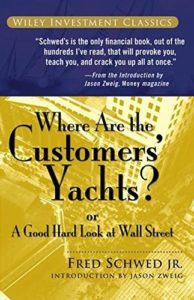 Moving more into investing WATCY helps to illuminate and drive home the point of why financial advisers often do far more harm than good.
Humorous and entertaining, this book exposes the folly and hypocrisy of Wall Street.
For more advanced readers of investing this highly detailed and revised book is a classic to help you learn the basic fundamentals of investing and what you must pay attention to to succeed.
This down-to-earth book lays out in easy-to-understand prose the four essential topics that every investor must master: the relationship of risk and reward, the history of the market, the psychology of the investor and the market, and the folly of taking financial advice from investment salespeople.
Fashion
Amazing products that will elevate your style
Hey Muffin Top! Keep your tucking shirts tucked with the one and only KK & Jay Shirttail Garters. Custom patterned plush cotton elastic and patent pending full grain leather "stay tucked stabilizers" make these the most comfortable, stylish, and effective way to keep yourself looking so tucking sharp.
Photography
DSLR, waterproof, drones and more
Canon EOS Rebel T5 DSLR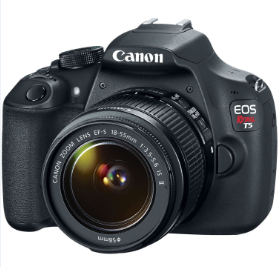 We own the Canon 550D however this unit is even better. We've traveled the world with it and no matter how many shots I take or far we go, the pictures always get rave reviews when we get back.Perfect for families, budding photo enthusiasts and first-time SLR users alike, the EOS Rebel T5 makes it easy to capture movies and photos that are nothing short of fantastic.
Buy this Tech!
The DJI Mavic Pro is one of the best drones, probably THE best drone out there. It's expensive yes and 100% will not make you or save you any money… but it's amazingly fun to fly and shoots gorgeous quality videos.
If you're a big traveller, love the outdoors or are just into photography this is the drone for you. I'm not saying it'll pay off your mortgage faster (quite the opposite in fact) but it IS possibly the coolest toy I've ever owned.
Smart Home
Automation, security and sweet gadgets
LIFX Smart LED Light Bulb Color 1000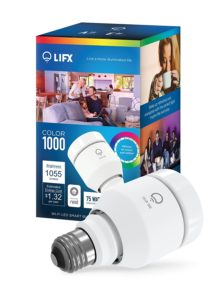 LIFX light bulbs may seem like a bit of a stretch at first, but having our entire house full of them for many years now has been nothing but bliss. Auto timers that completely automate most of our lights, amazing colours that can make parties better and relaxing easier, full control over colour and dimming abilities as well as my personal favourite, hoping into bed at night and turning every light in the house off with a simple button or voice command.Many people also bulk at the price as they are quite expensive compared to everyday lights, however the huge power savings thanks to their LED technology combined with their exceptional 20+ year lifespan means we never have to buy or replace lights again and the power savings have already paid for their upfront costs. Their software is also hands down the best of any smart product I've seen out there.
Buy this Tech!
August Smart Lock 2nd Generation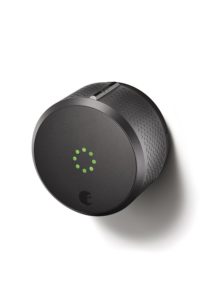 The August Lock is one of the best selling and most mature home smart lock products out there. Easy to setup and install (even in Australia) it can automatically lock the door behind you and more importantly, auto-unlock the door as you approach. I no longer carry any house keys and don't even need to take my phone out to open the door.
It's also fantastic to use as you can setup notifications to tell you when children or partners get home. Other features also include remotely allowing other people access to your home when you're away with your smartphone. The August is a stylish and extremely helpful smart home upgrade that works great.
Tech Accessories
All the best gear to go with your tech
IOGEAR Smart USB Type-C to USB Type-C 3.1 Gen 2 Cable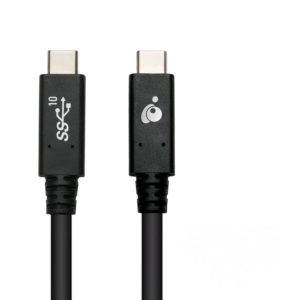 With USB Type-C taking over you're going to need some new USB cables. There's a LOT of different brands, versions, speeds, power profiles etc etc out there. I've done the
hard work
and found what I think is the best of the best.This cable is USB-F certified, runs at the maximum 10 Gbps data transfer rate and supports the USB-P power profile for up to 100W of 5A@20V power enabling you to power anything from your USB Type-C phone, to USB Type-C laptop. This is the absolute extreme, maximum a USB cable can be and has proven to be durable and excellently priced too.
Buy this Tech!
AmazonBasics USB Type-C to USB-A 3.1 Gen 2 Cable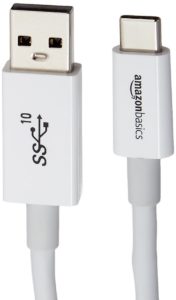 With USB Type-C taking over you're going to need some new USB cables to make sure they're still backwards compatible. There's a LOT of different brands, versions, speeds, power profiles etc etc out there. I've done the hard work and found what I think is the best of the best.
This cable is USB-F certified, runs at the maximum 10 Gbps data transfer rate and supports the maximum power profile allowed when you have a USB Type-A plug which is 15W of 5V@3A. This is the absolute extreme, maximum a USB Type-A to USB Type-C cable can be and has proven to be durable and excellently priced too.