Back in June whilst travelling through the beautiful city of Strasbourg, France I picked up the OnePlus 7 Pro. Now after over two months of using it as my daily driver I thought I'd be in a good place to offer my thoughts given most other reviews out there are usually just first impression type ones.
As such I'll be focusing more on the things I've noticed over the longer term which might not have been apparent while using it just in the first few days. To begin with though, let's get the specs out of the way first.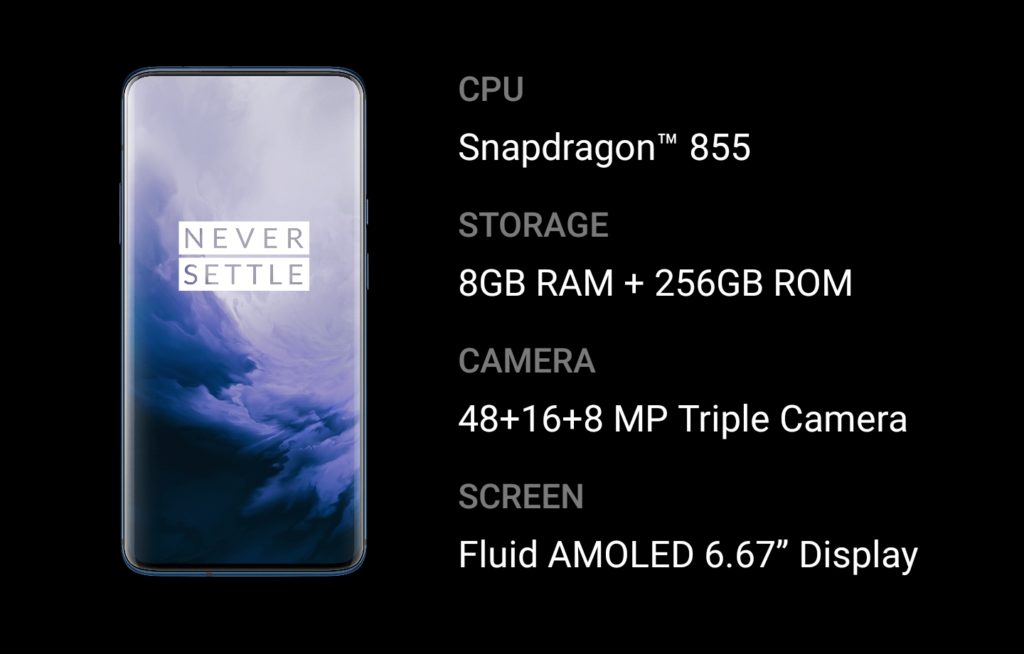 It's both a spec and a physical beast. My version (the 8GB / 256GB one) isn't even the top one you can get. That honour falls on the 12GB / 256GB version! Virtually every spec is top of the line from the Snapdragon 855 to 128 or 256 GB of UFS 3.0 storage to the triple camera setup on the back.
The crowning glory though is its screen. At 6.67″ it's what makes the phone physically big and mostly tall. It's QuadHD+ resolution and size aren't the only things that make it the stand out feature though, it's both notchless and 90Hz.
That's right. No notch. No bathtub. No cutout. No infinity-whatever. Just 100%, glorious screen edge to edge and at a fantastic refresh rate. Over the months the screen is what I find myself coming back to over and over again. Every time I look at it it's just so big, so bright, so clear, symmetrical and clean it just makes me smile. Literally smile.
The Need For Speed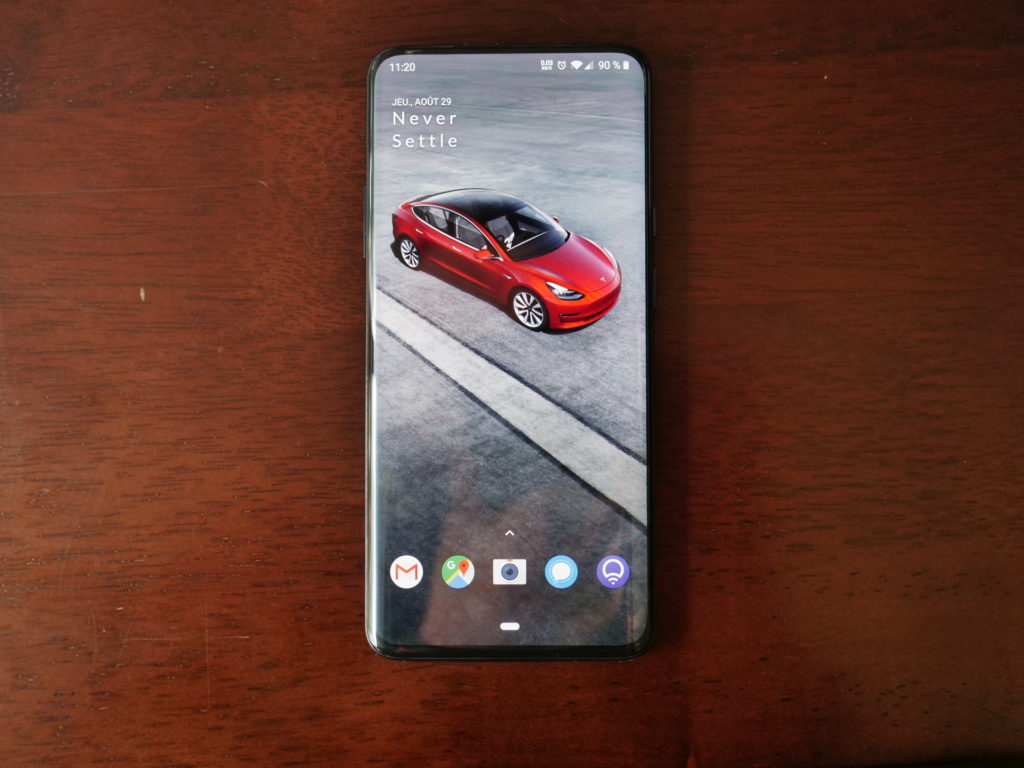 The other main thing that still makes me glad I bought the 7 Pro after months is its raw speed. From opening/closing apps to switching apps to everything in between this thing just tears through anything. Even when I pick up another flagship like the Samsung S10+ (which also has the Snapdragon 855 and 8GB of RAM) it just feels like I shifted down 3 gears.
You honestly notice the speed difference and although it might not be the end of the world to wait 0.X seconds longer for your email to open, it makes the 7 Pro's experience vastly superior to anything else out there.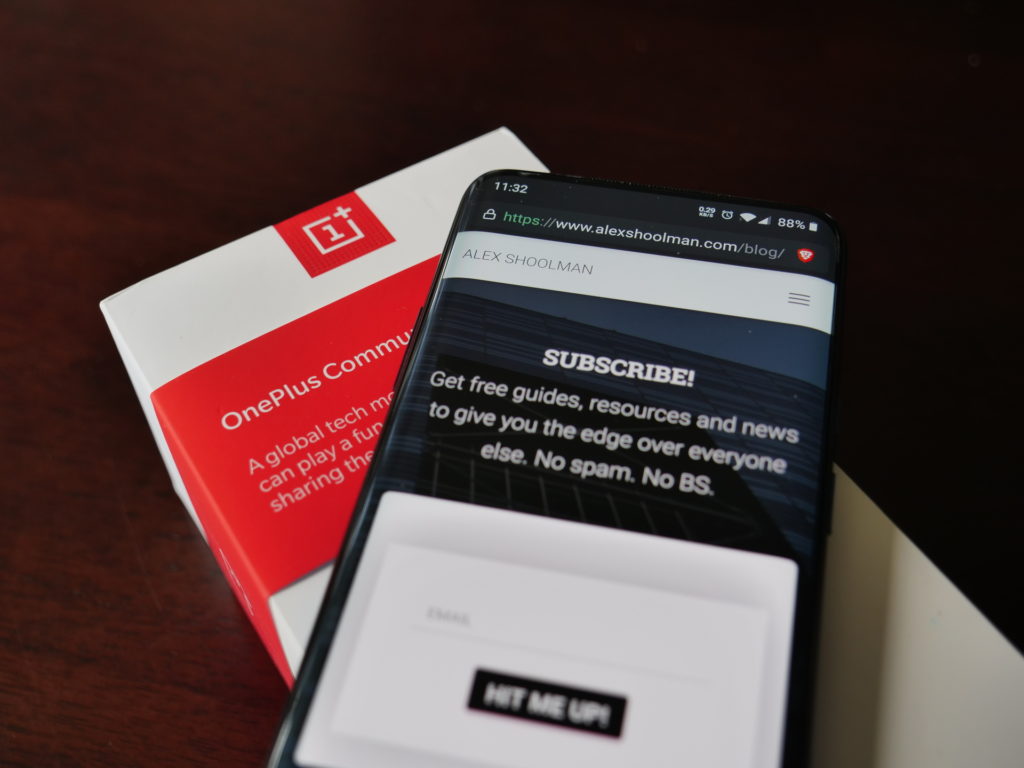 This speed also greatly helps when loading up websites as well as transferring files on/off the device, everything is just dramatically quicker. This has been a refreshing change given how many laptops and phones don't seem to be that much faster than their previous years model these days.
This speed will be even more useful if you're a person that likes to be super productive as you can just get one task done and then blaze onto the next. The underscreen fingerprint sensor is faster, apps launch faster, websites load faster, downloads download faster all resulting in you being able to do almost double what anyone else can do on their phone in the same time. It's highly addictive.
No Headphone Jack 🙁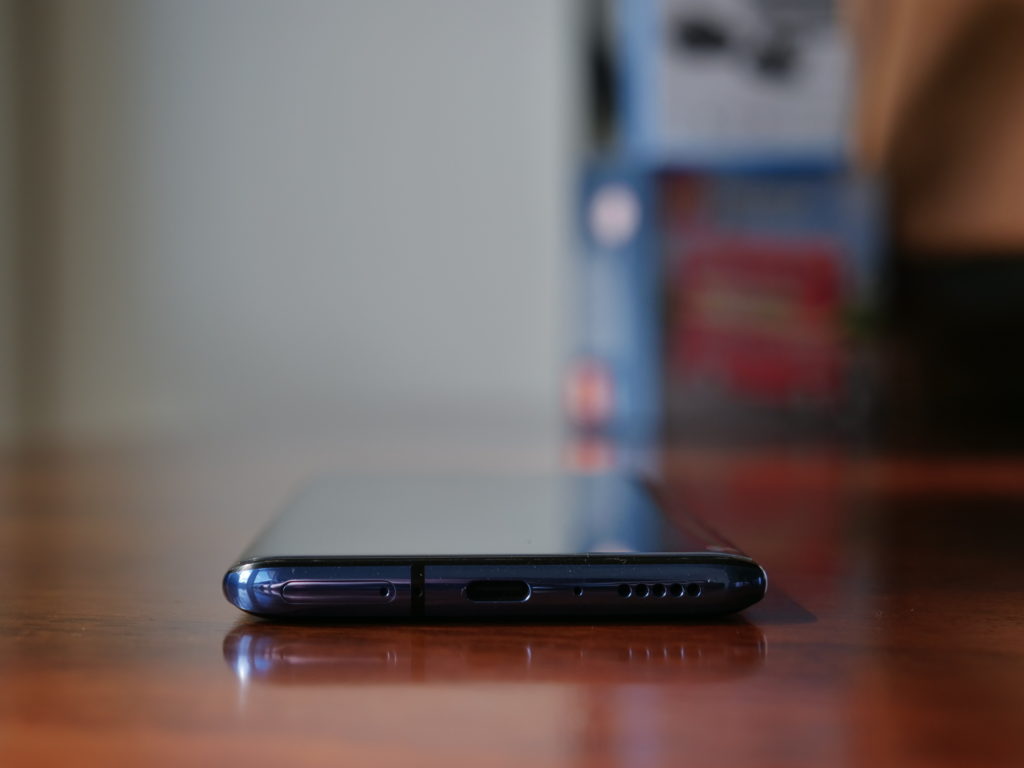 It's true. The 3.5 mm headphone jack is dead but over the months I've not once actually required it so far. While not 100% required (as they do provide USB Type-C headphones in the box) I'd recommend pairing the phone up with some good quality Bluetooth fully wireless headphones like the Sennheiser Momentum True Wireless headphones.
Although not super cheap, they have been rock solid with the OnePlus 7 Pro, look fantastic, last 3+ hours on a charge (with more recharges in the case) and are super small to just throw in your bag or pocket. Their touch controls are excellent as well with many options and intuitive commands.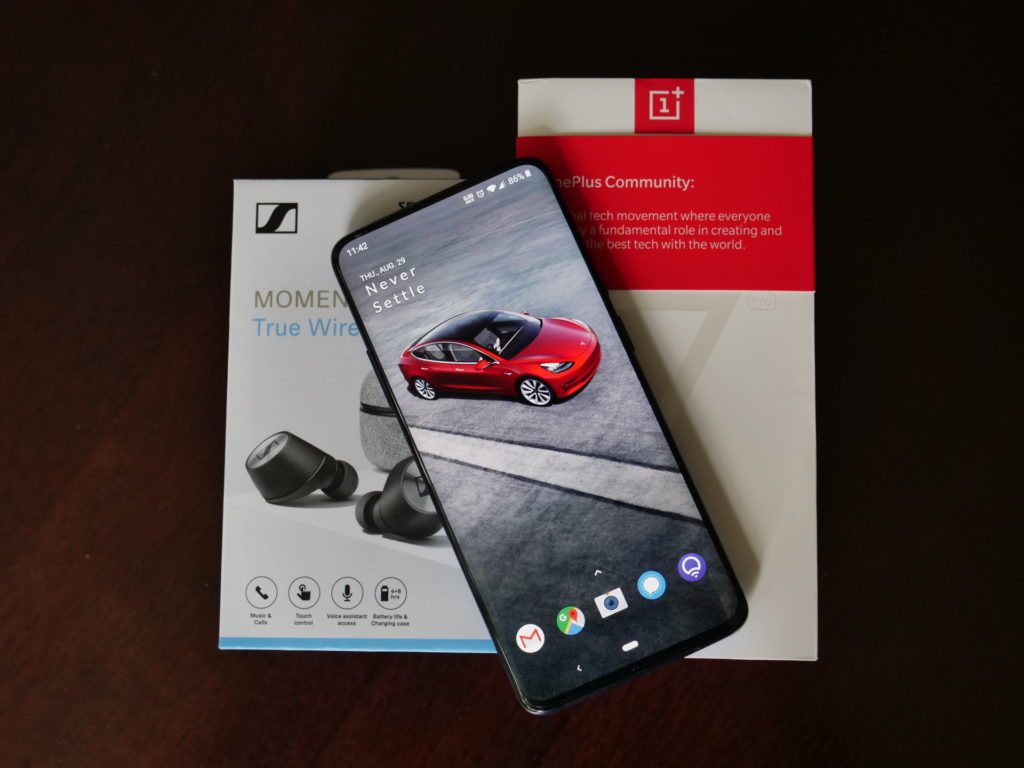 The OnePlus Brand
I was initially nervous about OnePlus in general as a brand as I've always had the pure Android experiences of either the Nexus or Pixel phones. OnePlus though have really done a stellar job. They push out software updates at virtually the same time as Google. Their OxygenOS is just as clean and polished as the Pixel phones are and unlike the Pixels, they have the raw hardware to match that top notch software quality.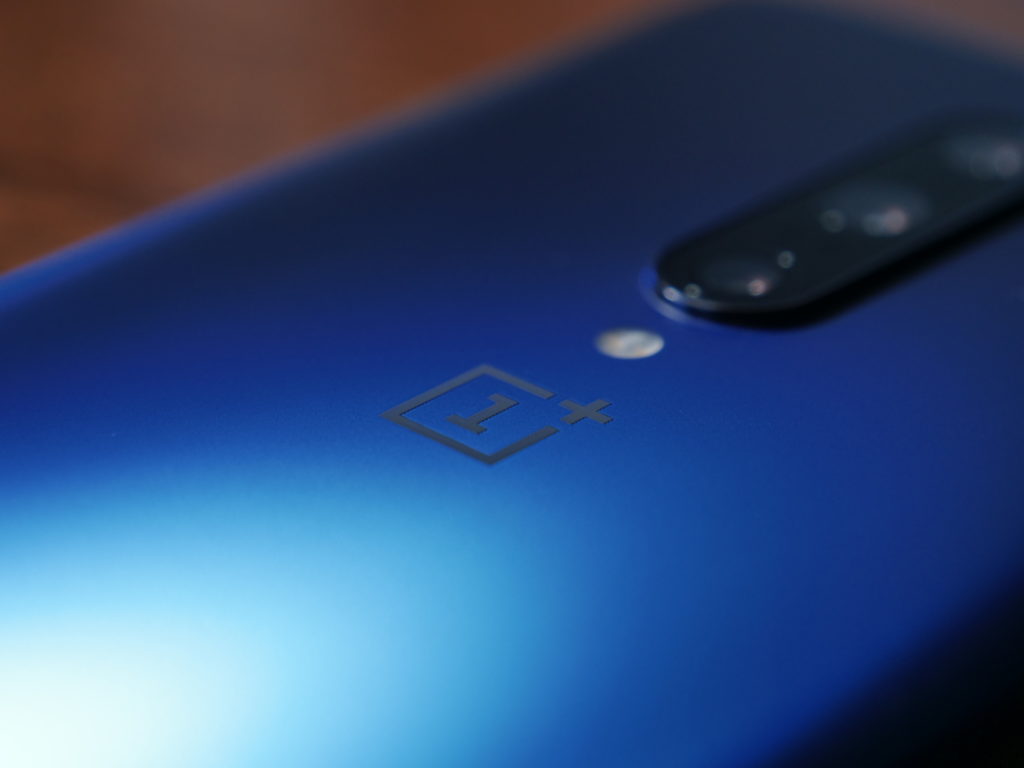 I would have gladly bought a Pixel 3 XL but come on Google. 4GB of RAM? A Snapdragon 845 in it which was then made redundant a few months later when the 855 was debuted? A screen with a hideously huge and stupid notch cutout piece of crap??? WTH were you thinking!?
I hope who ever was commanding those specs and design choices at Google has been fired as it doesn't take a genius to realise that the Pixel lines are currently overpriced, underspeced and ugly. I mean, if they're going to compete with overpriced, underspeced iPhones you'd at least think they would make them better looking or something!
The Software
But I digress. After purchasing the phone I quickly – and was allowed to! – disable virtually all the OnePlus apps, of which there were about 5. For some stupid reason you still cannot do this to many or most apps on Samsung phones which results in having 2 Calendar apps, 2 Browser apps, 2 Email apps and on and on. It's a garbage experience and I don't want it.
The only two you can't replace with Google alternatives on the 7 Pro is their SMS and Phone apps which I'm quite OK with. I use them minimally and they're again, quite polished and minimally intrusive. Good job OnePlus.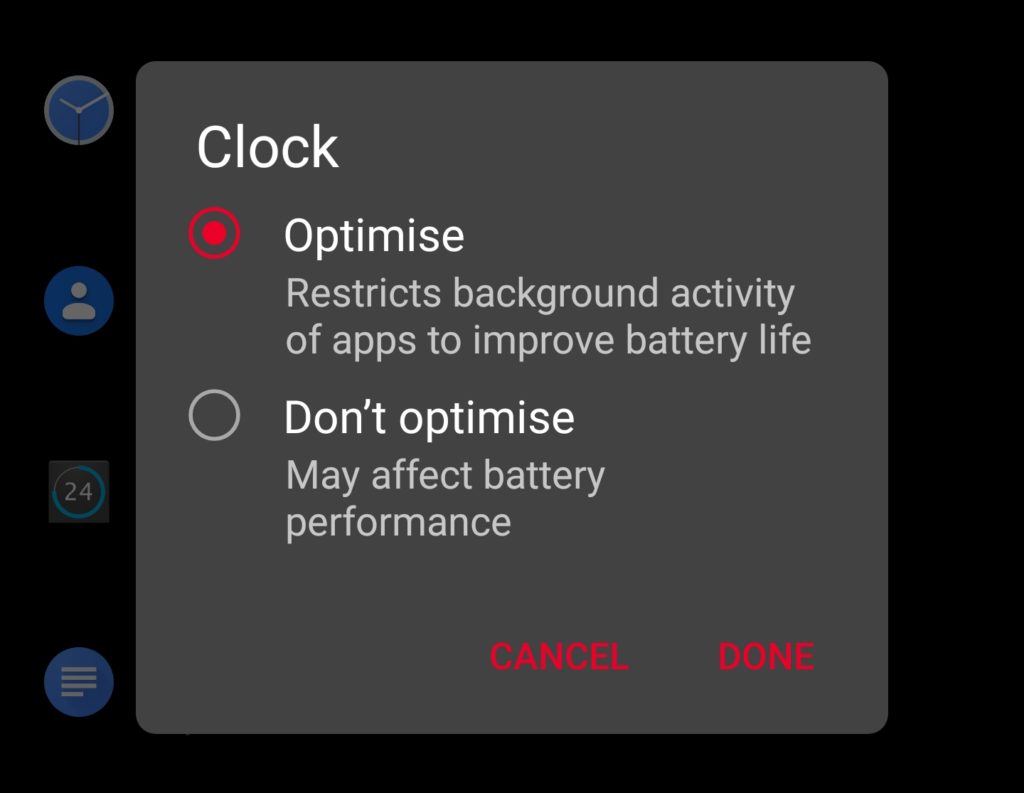 One thing I have had to watch a little bit though over the months is the OnePlus battery optimisation settings. This, whilst good 99% of the time, occasionally takes out an app that does actually need to run in the background. For example you if you have a Fitbit, you don't want the phone killing the Bluetooth sync all the time. Thankfully it's just a quick setting under the app for "optimise" or "don't optimise". Easy.
Beyond the stock Android experience OnePlus also provides minor settings tweaks like being able to automatically adjust the screen resolution to save battery, change the refresh rate to 60Hz (why????), change the colour accents (I chose red obviously), choose your type of navigation and a small handful of handy gestures like three-finger screenshot.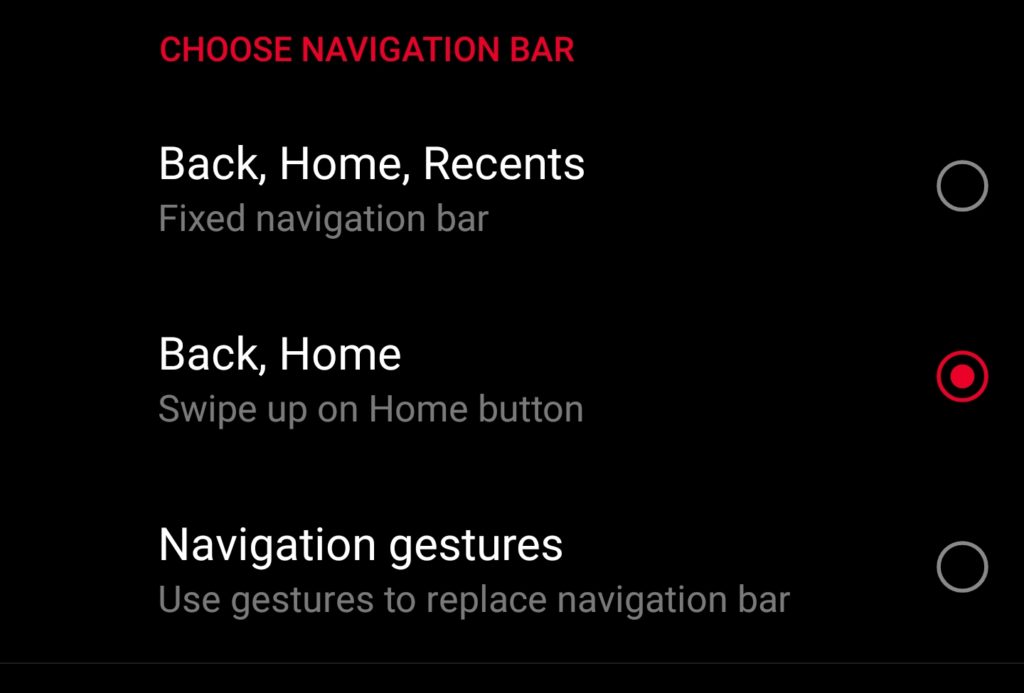 Along for the ride is GAMING mode, quick launch and even the OnePlus Laboratory which currently only has one feature called DC Dimming.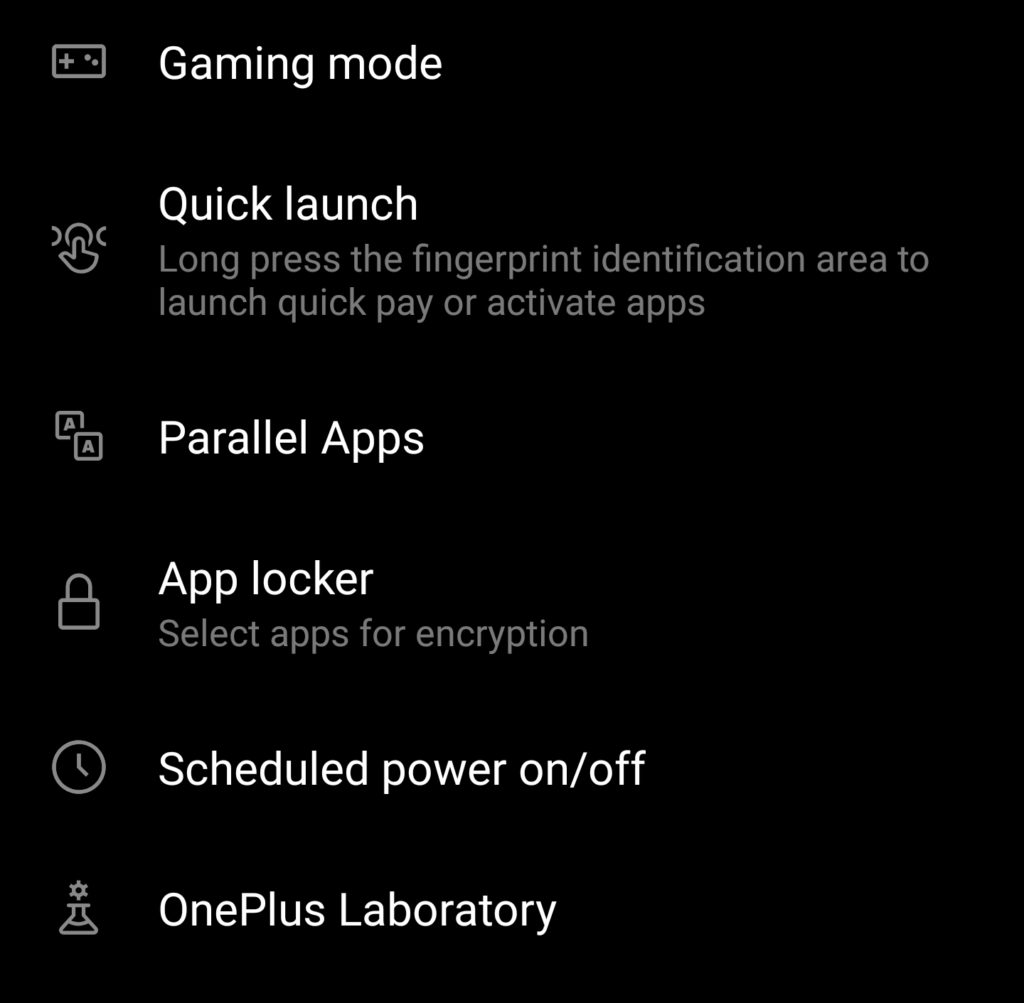 For me though I found no point in buying such an awesome phone and crippling it, so I of course have been running it at 90HZ, QHD+ all the time. Battery easily lasts me a full day despite me playing with it constantly every waking second.
It'll easily get 20+ odd hours of heavy, heavy use such as playing hours of video, reading websites for hours, messaging for many more hours and so on. I'm seeing 7, 8 or even 9 hours of screen on time with the screen on about 30-50% brightness and everything set to dark mode. This is also with Wi-Fi and Bluetooth always turned on too.
I imagine if you tune down the settings to be less battery intense and don't use it like a power user it'd probably last 2 full days of use.
Soooo Slippery!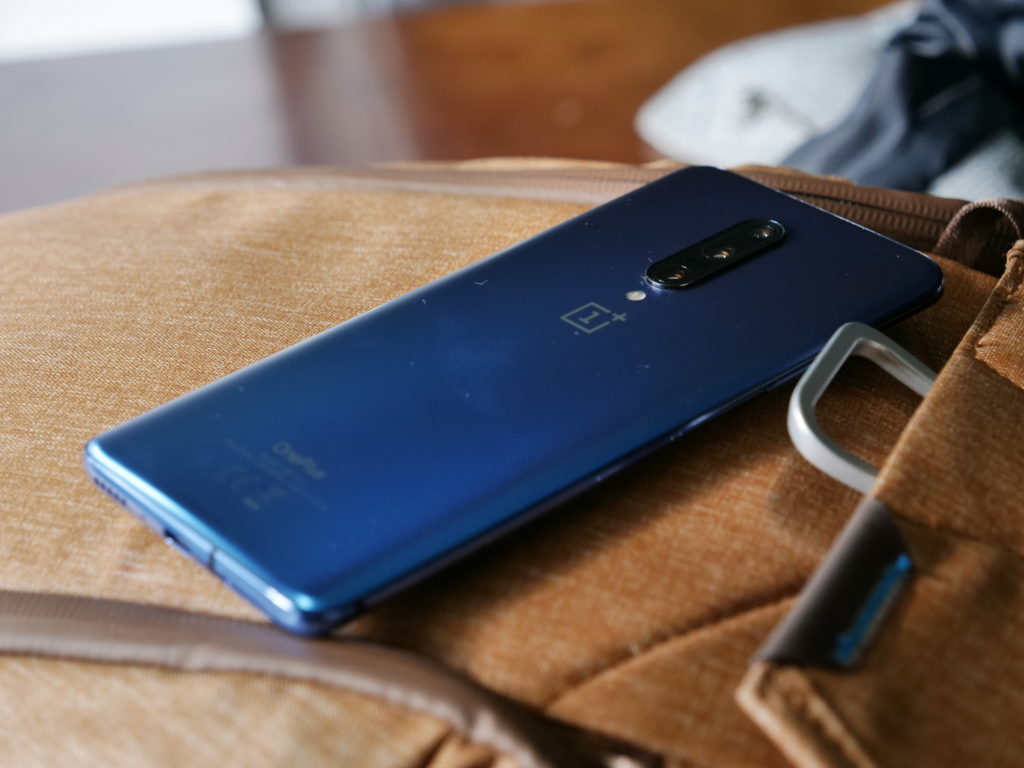 Although this was pretty apparent the moment I picked it up out of the box day 1… I still need to be mindful of just how slippery and silky the phone is. Without a case or skin you're going to have to be careful. The all glass exterior is both a pleasure to hold and super slippery.
The other thing that's a bit of a good news / bad news is the screen. As it's basically completely bezeless, it extends right to the bottom. So if you need to press something on the bottom of the screen (while only holding it with one hand) it can sometimes cause the phone to not be well balanced. This together with its slippery nature makes it even hard to hold and operate.
This 100% wouldn't stop me from buying the phone again. It's not even OnePlus' fault as any phone with edge to edge screens like this is going to have the same troubles. It's just something I've noted over the months and now mostly gotten used to.
Cameras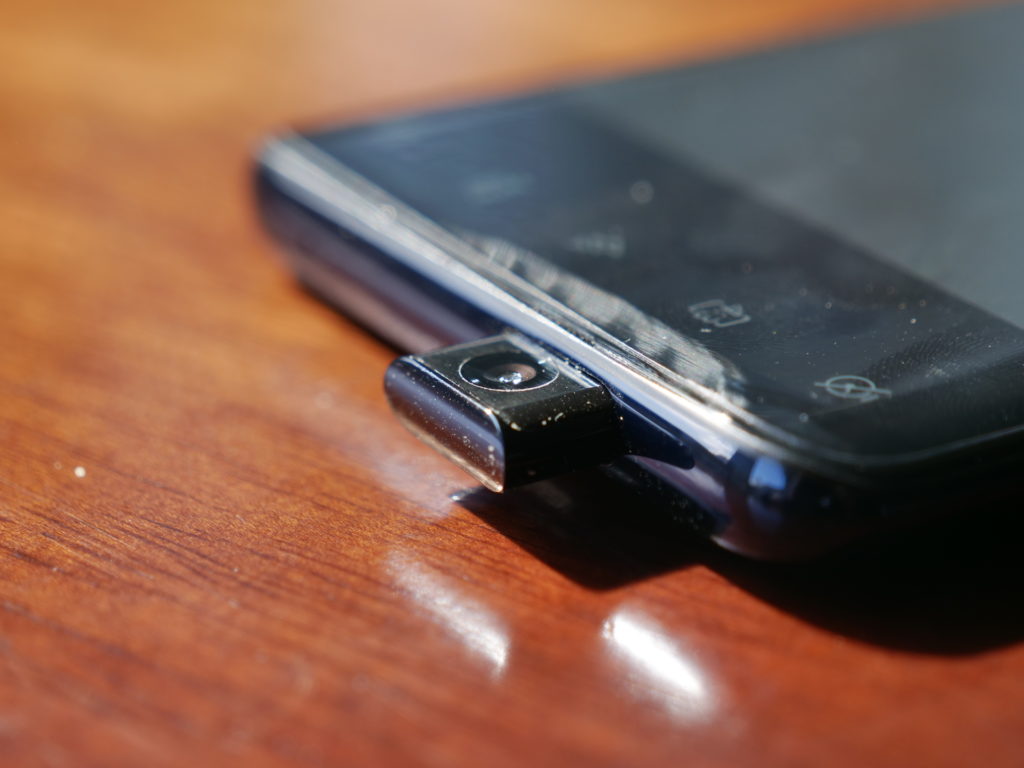 While a lot of people are turned off by the selfie cam being a "popup" camera, it's actually a feature I wanted. This is because it acts like a physical barrier to the front camera ensuring 100% that no one is watching. Similar to many other gadgets with cameras that also have manual shutters for privacy I see this as a bonus security feature.
Beyond the selfie camera, the back main camera is in my opinion just as good as my previous Pixel XL's camera. The shots come out beautiful and I haven't had any trouble snapping away and getting similar results as before. Where the 7 Pro gets even better though is in the extra wide angle and portrait lens'.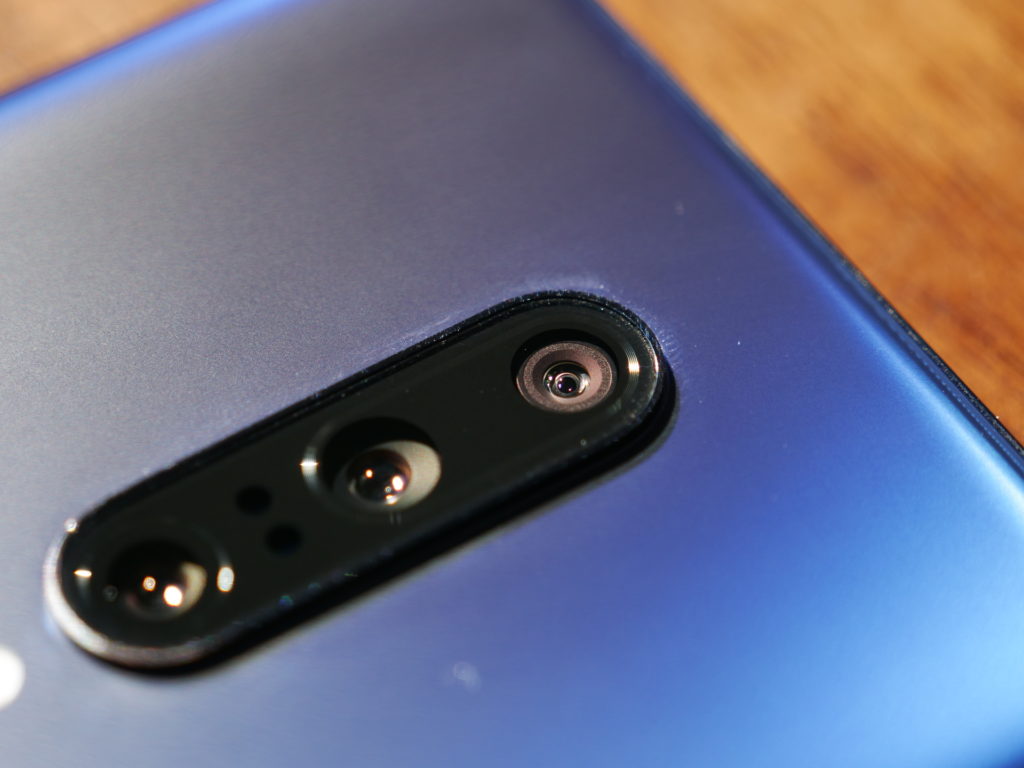 These two extra cameras allow you to have much more fun with your shots zooming in or capturing more details akin to what you might experience with a DSLR. I've even found myself taking our main DSLR camera less because of this exact flexibility. Something I never did no matter how good the Pixel camera was.
I've also noticed over the months that I haven't had any troubles or "wanted" my previous Pixel XL camera back at any time. This I think is quite high praise for the 7 Pro as the Pixel line up are known for their industry leading quality. To not have really noticed a difference in quality means OnePlus has done an excellent job.
One small nit pick is that with the wide angle camera, the actual quality of the photos is slightly less than the main camera as it's a different sensors. They're still excellent photos, but if I'm wanting to get the absolute best image possible for some reason I'll always use the main camera.
Dat Storage Though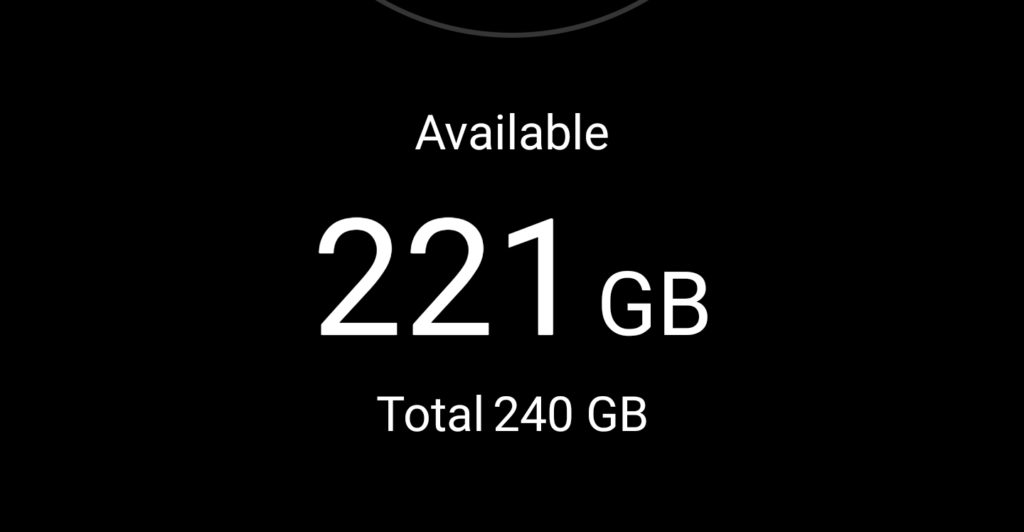 Phones with lots of storage aren't really that new, you've been able to cram 1TB+ into a phone for a while now. But what makes the 7 Pro very different is the UFS 3.0 storage. This next version in the UFS standard is made up of a 3-bit V-NAND flash memory chip and the 7 Pro is the first to use it.
So while most phones have eMMC memory or at best UFS 2.1 with a maximum throughput bandwidth of 1,333MB/s, UFS 3.0 carries a phenomenal bandwidth of 2,666MB/s. It also takes up less physical space on the chip and uses less power too.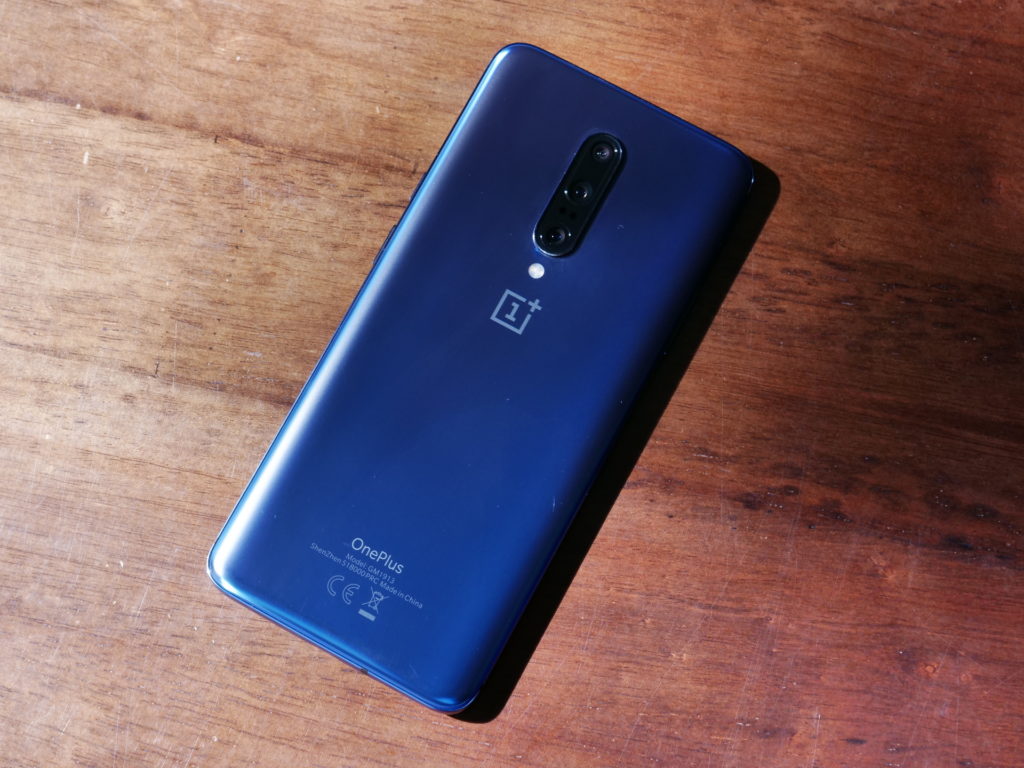 All this results in not only big, bulk data transfers on and off the phone completing much quicker, it allows the Android operating system to complete tasks faster too. This is a big reason for the 7 Pro's faster overall speed and it makes installing apps, updating them and everything else super fast.
Don't Think. Just Buy.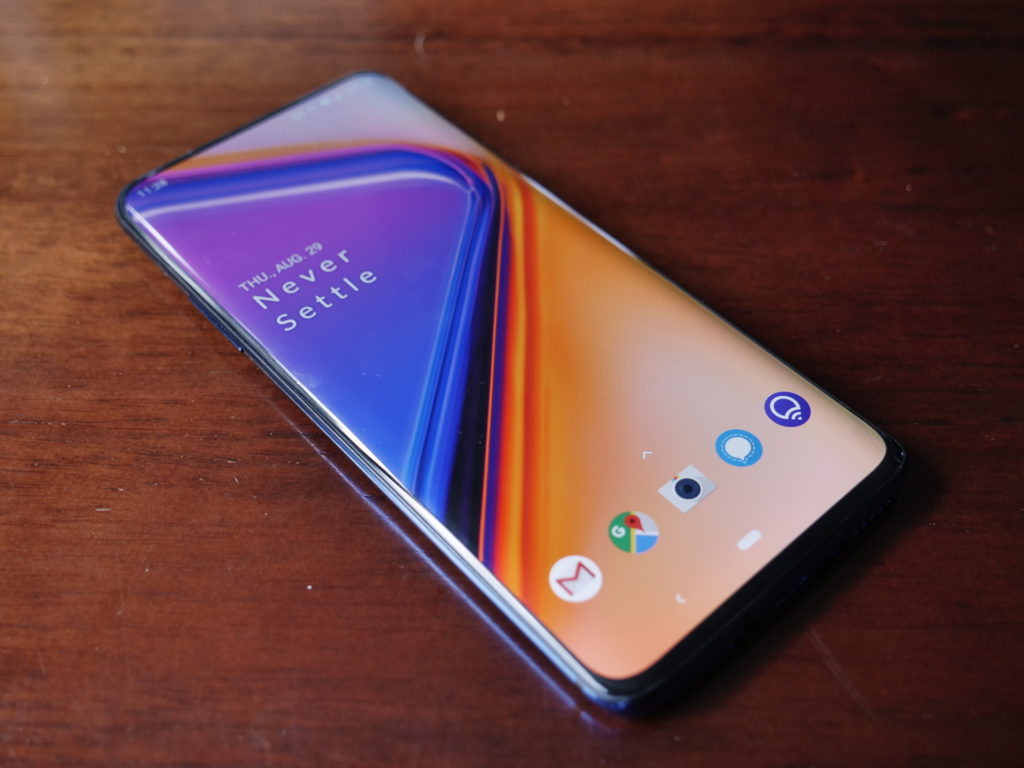 After 2+ months of using the 7 Pro every day I can honestly say if you're on the fence about whether or not to buy it, just buy it. Even if money is no object and you could buy 1,000 Note 10+ phones don't. Buy the 7 Pro instead, it's a better experience, it's faster and better in almost every way.
The only reason you'd buy any other phone (besides money) is if you absolutely, above all other factors, must have a headphone jack or wireless charging. I don't know why they didn't include wireless charging, I'm sure it wasn't that expensive but whatever.
The OnePlus 7 Pro obviously gets my full backing and I have zero regrets from my purchase. As far as I'm concerned, Google is going to have to do something unbelievable to win me back at this point given how much cheaper and better hardware wise the 7 Pro is over even their rumoured, unreleased Pixel 4 XL phone.
If you'd like to see some more random screenshots check out the gallery below and if you've liked this review don't forget to share it around and subscribe to our email list for more awesome future tech news!
For the newer readers... if you've just bought a new DJI Drone or are interested in learning more about how to fly them and get professional videos... You'll probably like our awesome new course: DJI Drones: How To Become The Ultimate Pilot - Fly with confidence, get professional videos, stay safe and get in the air quickly!
The benefits include: 1) How to get those silky smooth videos that everyone loves to watch, even if you're new 2) How to fly your drone, from taking off to the most advanced flight modes 3) Clear outlines of how to fly with step-by-step instructional demonstrations and more 4) Why flying indoors often results in new pilots crashing their drone 5) What other great 3rd party apps are out there to get the most out of your drone 6) A huge mistake many pilots make when storing their drone in the car and how to avoid it 7) How to do all of these things whilst flying safely and within your countries laws.
76% OFF CORONA CONTENT SALE!!!