Honda has announced the production version of their brand new Honda e electric vehicle. Like many other car makers they have been teasing and slowly releasing details over the past year but now they're showing off the production version at the Frankfurt Auto Show.
Price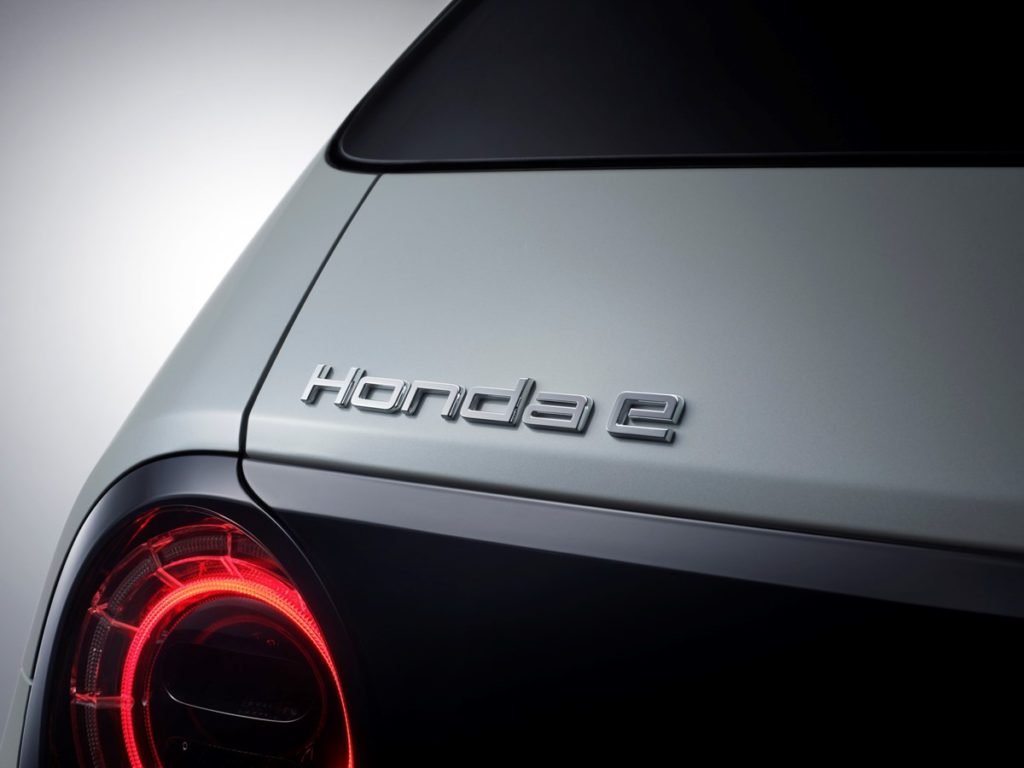 Prices for Honda e will start from €29,470 in Germany (including local government subsidy) for the 100kW version, rising to €32,470 for the "Advance" grade that includes further specification and a motor output increased to 113kW
As that price is including the German EV subsidy, it should be equal to around €33,470 without it. If we then take off the 19% VAT you get in Germany it comes back down to around €28,000.
If you then do a straight EUR to AUD conversion on that and add GST this comes out to around $50,000 AUD. You'd then also have to add on import duties and other taxes and on road costs too. After all that I can see it quite likely hitting the $55,000+ AUD mark. For the base version.
Core Details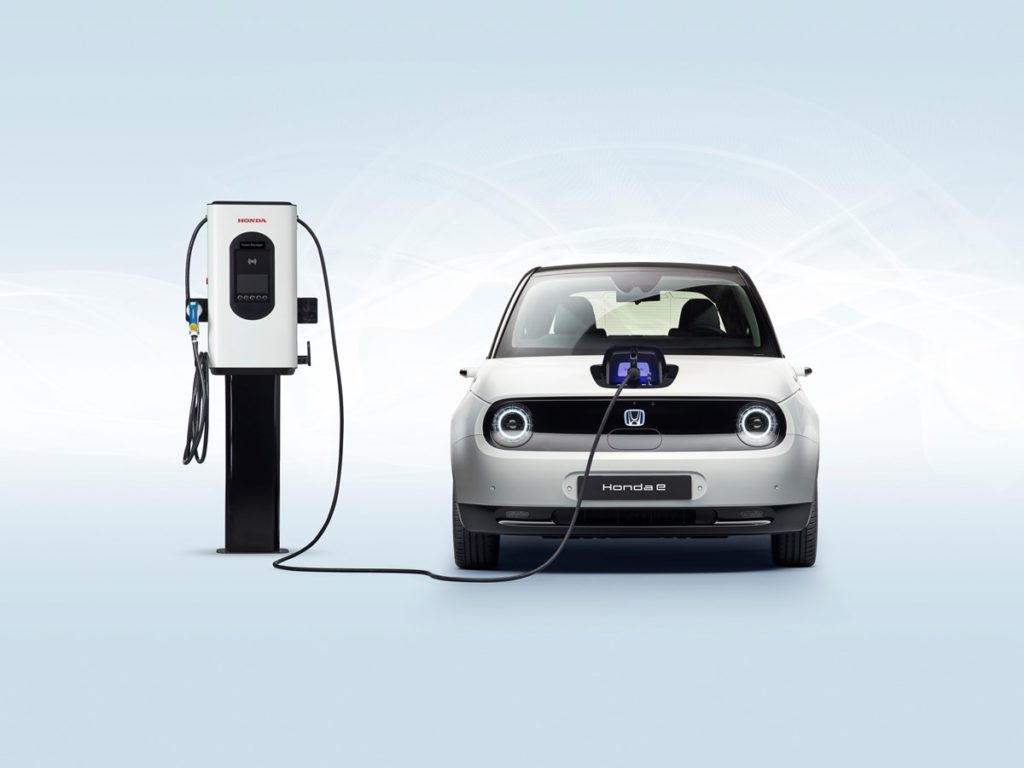 As stated above there will be a 100 kW motor and a 113 kW motor version. They've also mentioned before that it'll have a 35 kWh battery and a 200 km range. It'll also be able to charge up to 80% in just 30 minutes.
Assuming it works with the also newly released Honda Power Manager charger (seen above) it should support up to 22 kW AC charging which is good.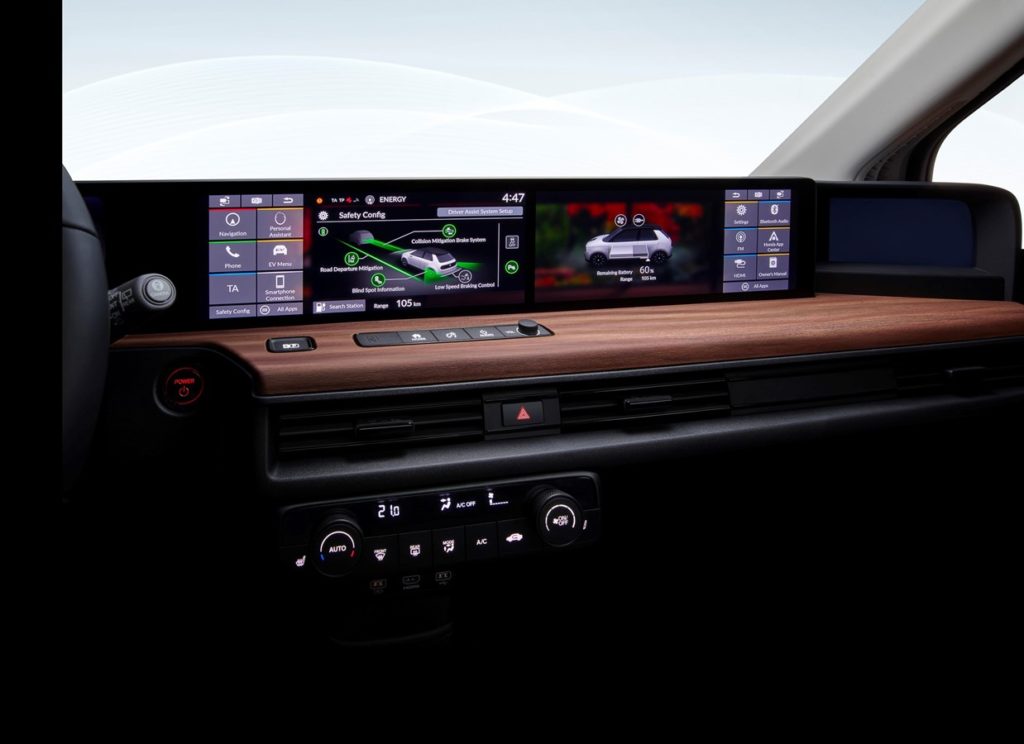 The interior is a mix of fabric seats and wood accents together with some big main screens for both the driver and passenger. There's also a sunroof and even camera side mirrors which is something quite new.
There's also smartphone connectivity to the car for remote functionality along with what looks to be a "HDMI Input" options on the screens. Maybe you can use the far right passenger display as a normal "screen" and play movies or whatever on it while driving along!
Release Date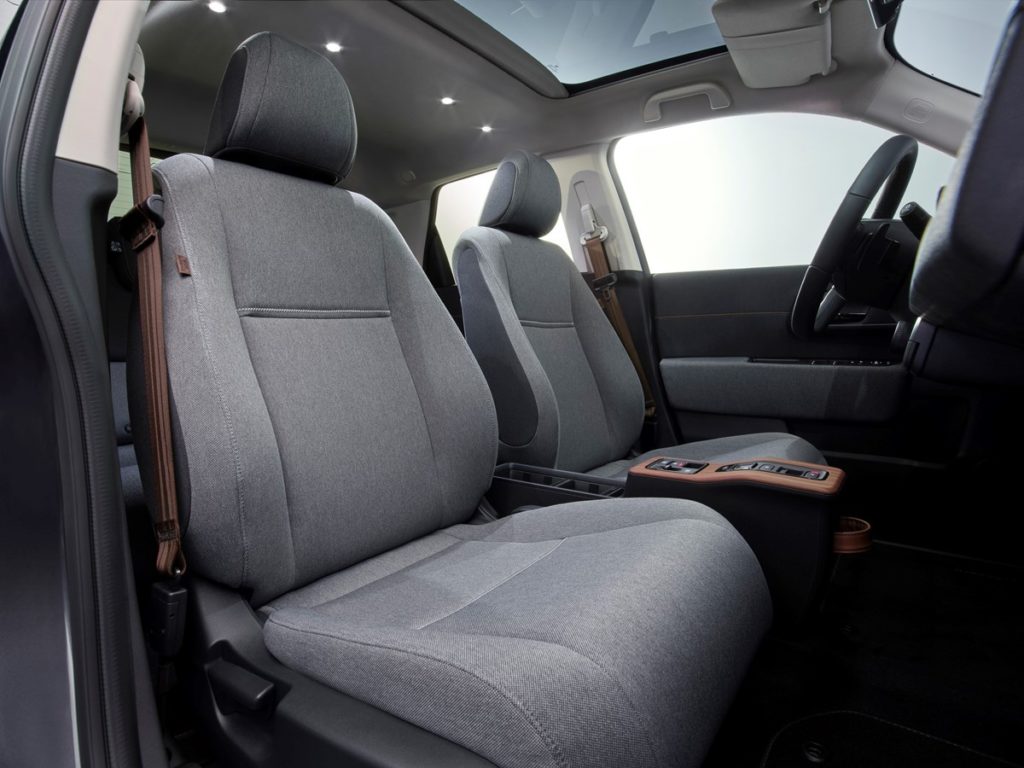 First deliveries will take place in the summer of 2020 and it's likely that similarly to the VW ID.3, we'll only see a limited number be made that year. Whether or not they even release it in Australia is anyone's guess but if they do, I'd imagine it wouldn't be until at least 2022 as they'd have to build a special RHD version.
Alex's Take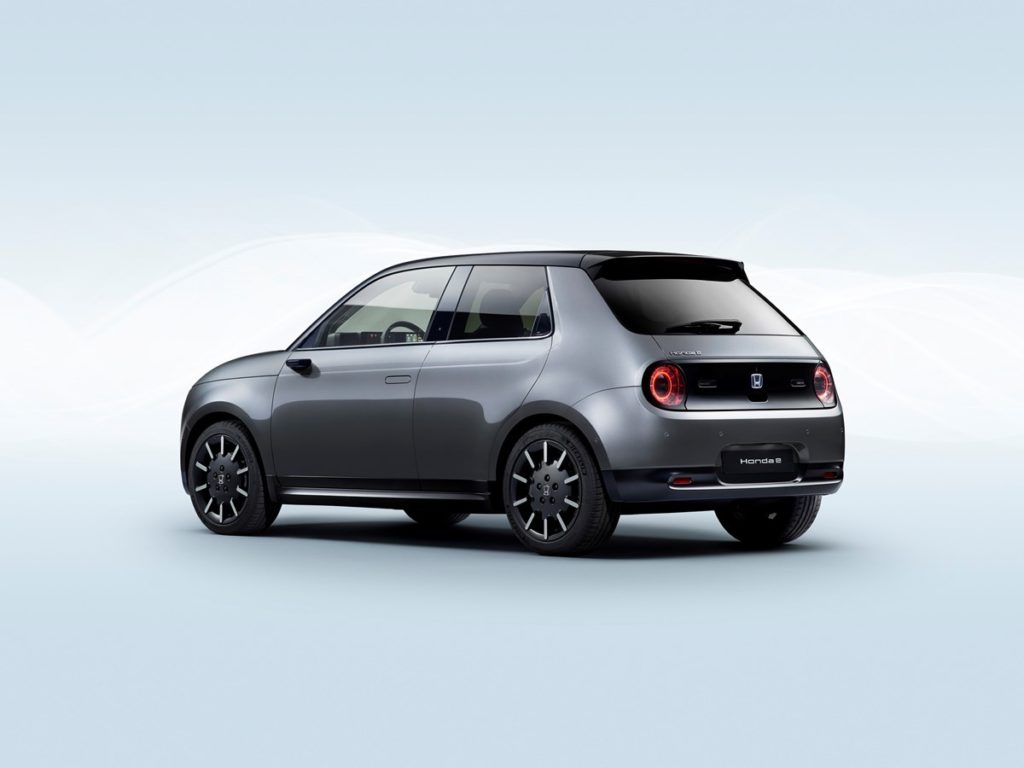 It's a super cute little car and looks fantastic on the outside. The inside looks pretty nice too but the price and range specs are all hugely out of whack.
Given how long everyone will have to wait for this to be released (even in Europe) I can only see the price to performance ratio getting worse and worse as time goes on.
As such I can't see Honda really selling too many of these simply because it's just not a good deal, especially in Europe where there will be many, many other great EV's out by 2020/2021 with far better specs.
Hopefully Honda can iterate on the car quick and drop the price whilst upgrading the range and car software. If you're wanting to take a look at what EV's are available right now in Australia though, check out our new Electric Vehicle Comparison Table page!
For the newer readers... if you've just bought a new DJI Drone or are interested in learning more about how to fly them and get professional videos... You'll probably like our awesome new course: DJI Drones: How To Become The Ultimate Pilot - Fly with confidence, get professional videos, stay safe and get in the air quickly!
The benefits include: 1) How to get those silky smooth videos that everyone loves to watch, even if you're new 2) How to fly your drone, from taking off to the most advanced flight modes 3) Clear outlines of how to fly with step-by-step instructional demonstrations and more 4) Why flying indoors often results in new pilots crashing their drone 5) What other great 3rd party apps are out there to get the most out of your drone 6) A huge mistake many pilots make when storing their drone in the car and how to avoid it 7) How to do all of these things whilst flying safely and within your countries laws.
76% OFF CORONA CONTENT SALE!!!