Jaguar has today revealed the gorgeous new Jaguar E-type Zero. It's a surprisingly fresh take on an EV giving an old classic look to the new technology. Instead of creating some stupid future concept car weird-mobile they have used the old design and just made it electric.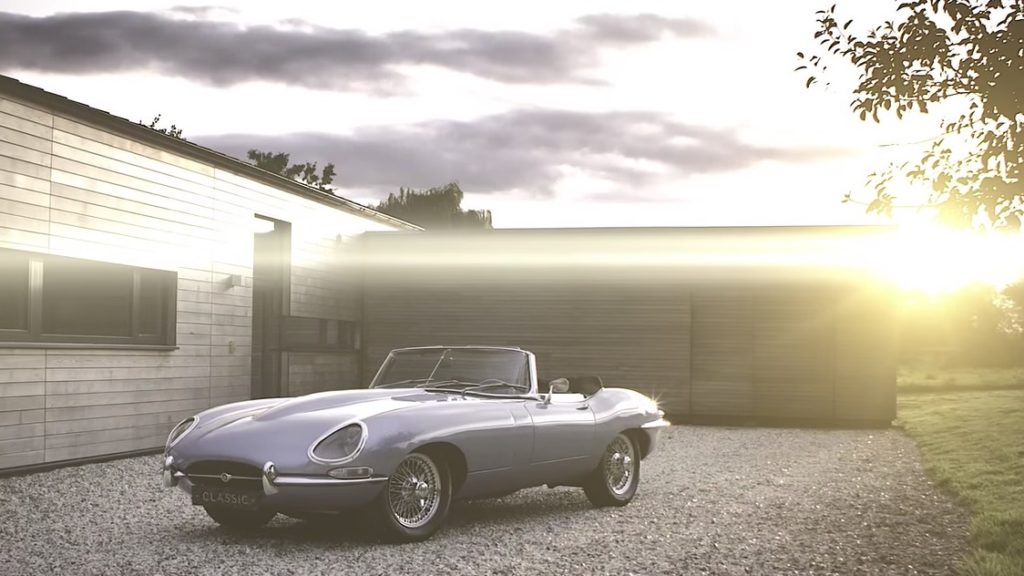 The result is a fantastic, timeless design that does 0-100 km/h in 5.5 seconds with 220 kW of power!
This is, what I believe, all car manufacturers should essentially be doing. Take their existing cars and simply make them electric. There's no need to add yellow or blue neon's, completely change the design to be bubbly or boxy. Just take the same old Golf or Fiat 500 or BMW 3 Series and swap out the engine for a motor. They should be completely reworking their interiors but the exterior of traditional cars is generally very good.
The Jaguar E-type Zero comes with a 40 kWh battery and can be fully charged in six to seven hours. Currently the Jaguar E-type Zero isn't being announced for sale. It's not quite a concept but also not a legitimate product just yet.

It looks like they're simply testing the waters a bit. It's possible the crowd might revolt if they see Jaguar retrofitting classics like this but with the world banning fossil fuel cars they may have no choice soon.
Jaguar Going All Electric
Beyond the Jaguar E-type Zero they also joined the growing chorus of manufacturers promising to go all electric.
From 2020 onward, all of our cars will be electrified. A range from plug in hybrids, mild hybrids but also complete battery electric vehicles. – Jaguar YouTube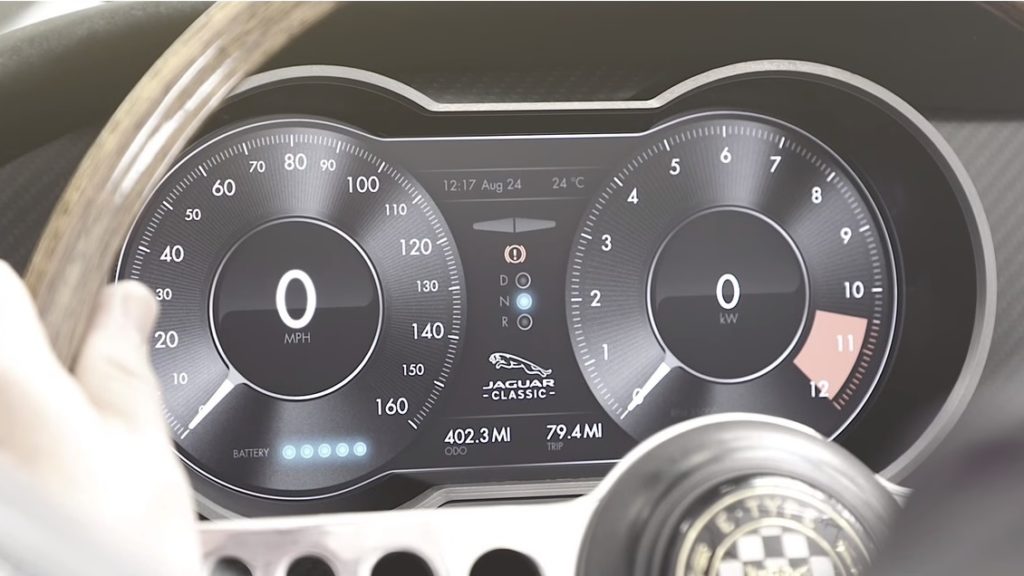 As that quote notes, Jaguar isn't going completely electric, some of their cars will still have fossil fuel engines in them. However these will be plug in hybrids or mild hybrids. One can only assume the reference to "mild" refers to a hybrid with laughably small range.
If you're in London and would like to check out the E-type Zero in person they'll be showing it off at the JLR Tech Fest. You can also get more of a look at their promo video below.
What do you think? Gorgeous classic remade for the future? Or hideous abomination that should only ever be petrol based? Let us know in the comments below!
For the newer readers... if you've just bought a new DJI Drone or are interested in learning more about how to fly them and get professional videos... You'll probably like our awesome new course: DJI Drones: How To Become The Ultimate Pilot - Fly with confidence, get professional videos, stay safe and get in the air quickly!
The benefits include: 1) How to get those silky smooth videos that everyone loves to watch, even if you're new 2) How to fly your drone, from taking off to the most advanced flight modes 3) Clear outlines of how to fly with step-by-step instructional demonstrations and more 4) Why flying indoors often results in new pilots crashing their drone 5) What other great 3rd party apps are out there to get the most out of your drone 6) A huge mistake many pilots make when storing their drone in the car and how to avoid it 7) How to do all of these things whilst flying safely and within your countries laws.
76% OFF CORONA CONTENT SALE!!!