Google has just today dropped the final, official Android 10 update. While it doesn't have a cool dessert name anymore, it does have a number of awesome new features which is great!
To start with – of course – all Google Pixel devices will be getting an OTA update rolled out to them first. Beyond that it's up to your specific device manufacturer and carrier on when or even if you'll get it.
That being said over recent years many manufacturers have been stepping up more and not only rolling out the updates quicker, but to more of their older devices too which is great.
What's It Got?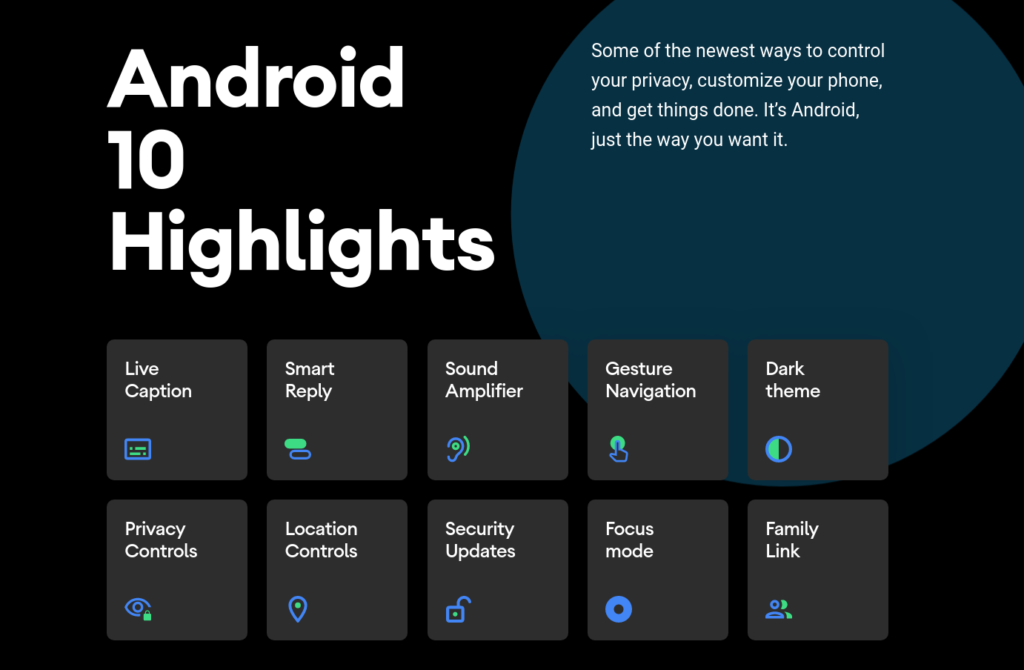 So if you are getting the Android 10 update, what's new in it? Well while there are always a tonne of small or specific features, the main 10 highlights Google is noting are:
Live Caption
Smart Reply
Sound Amplifier
Gesture Navigation
Dark Theme
Privacy Controls
Location Controls
Security Updates
Focus Mode
Family Link
You can check out their dedicated Android 10 website here that explains all the features in more details but for most people, the dark theme, gesture navigation and live caption / smart reply highlights will be the biggest changes.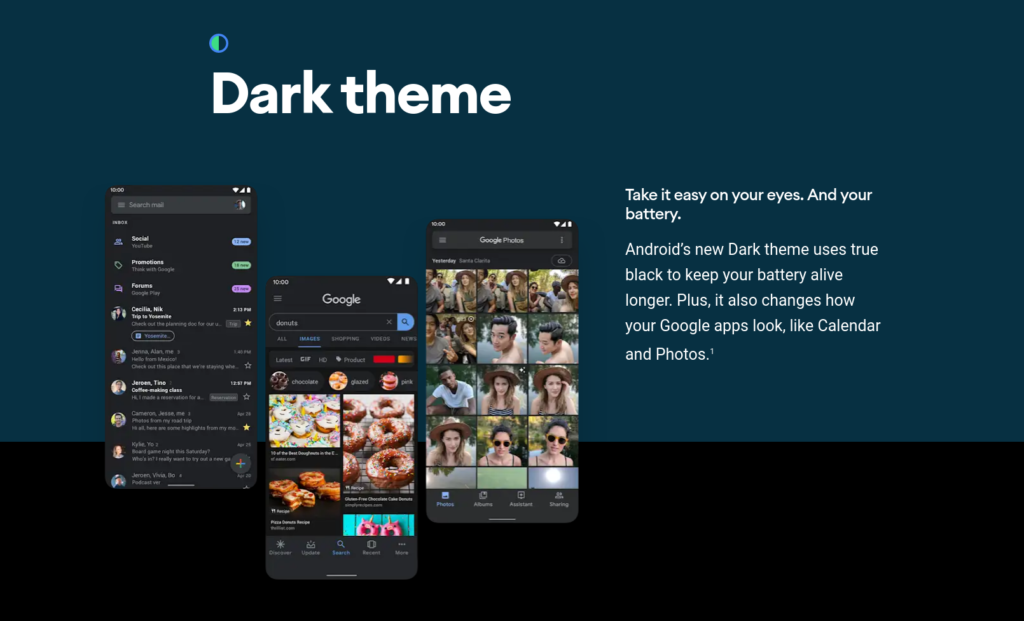 System wide dark mode has been a long time coming with Android. As part of the light tweaks OnePlus does with their OxygenOS my OnePlus 7 Pro already has a dark mode which I've been using since day 1 and it's fantastic.
This will also mean now that we'll see support for that dark theme in all of Google's native apps like Gmail or Photos which I can't wait for. Being blinded by white light every time I open up an email is never nice!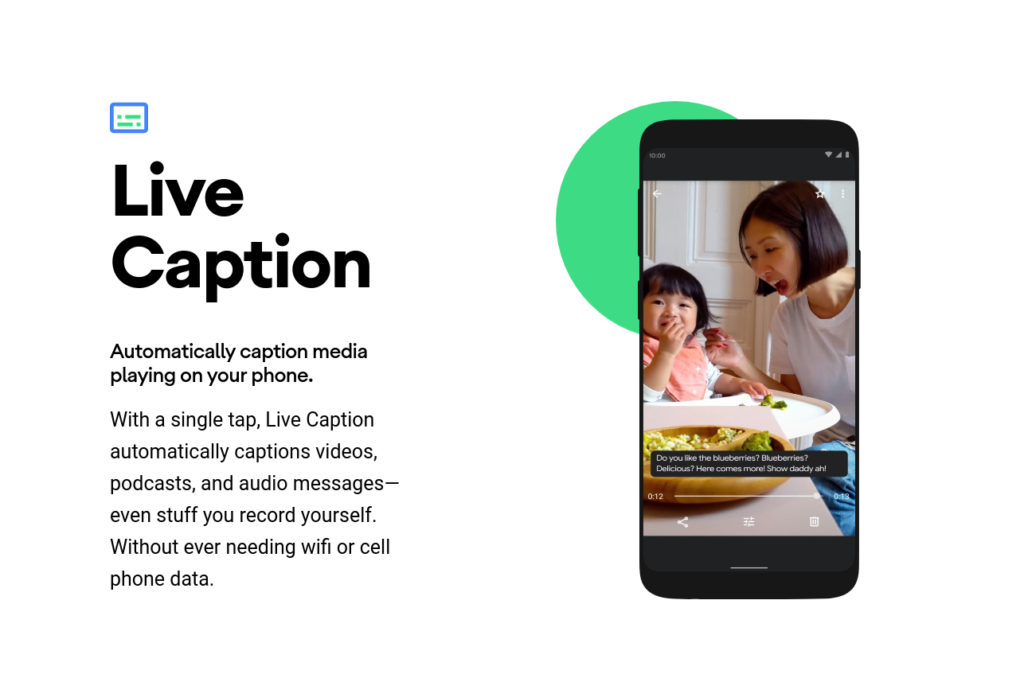 Live Caption is another very interesting feature too which should make things super easy for the hearing impaired. Being able to see live captions of any video without having to upload it to YouTube or any other service is a bit step forward for speech to text AI.
This should also hopefully make Google Assistant much faster when they do that speech to text translation on device. They demoed this on stage at Google IO but it's unclear if this is being included in Android 10 just yet.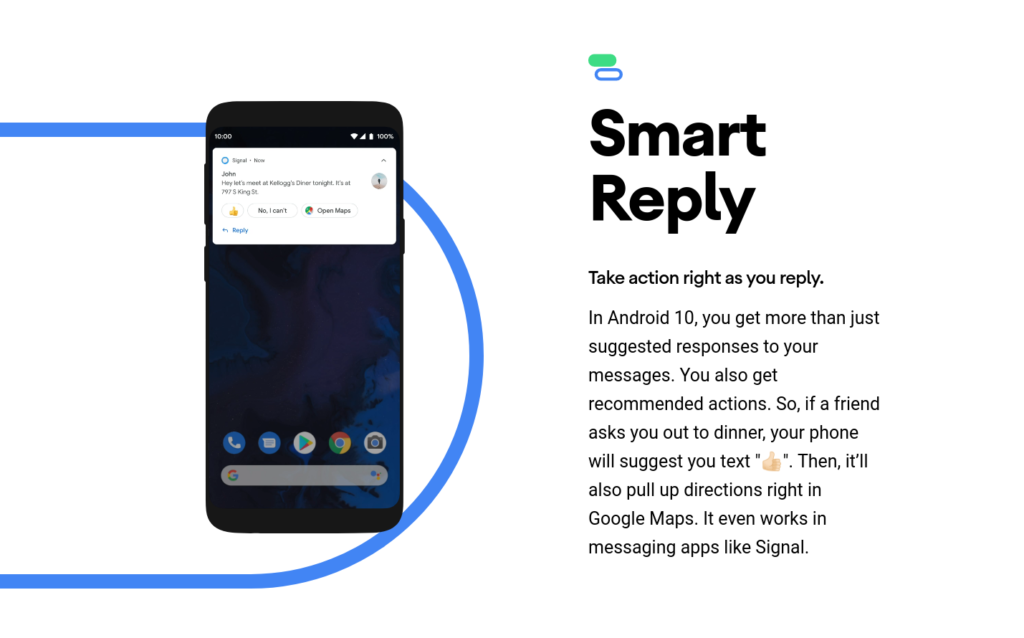 Smart Reply is similarly a very nice little tweak that should make things just a little bit quicker day to day. Meanwhile the Digital Wellbeing and Focus Mode will help those that want/need it. Personally I just use the Do Not Disturb (DND) mode when I want to focus. Even on non-pixel devices this just cuts out all distractions and is great for getting stuff done.
Hopefully A Speedy Roll Out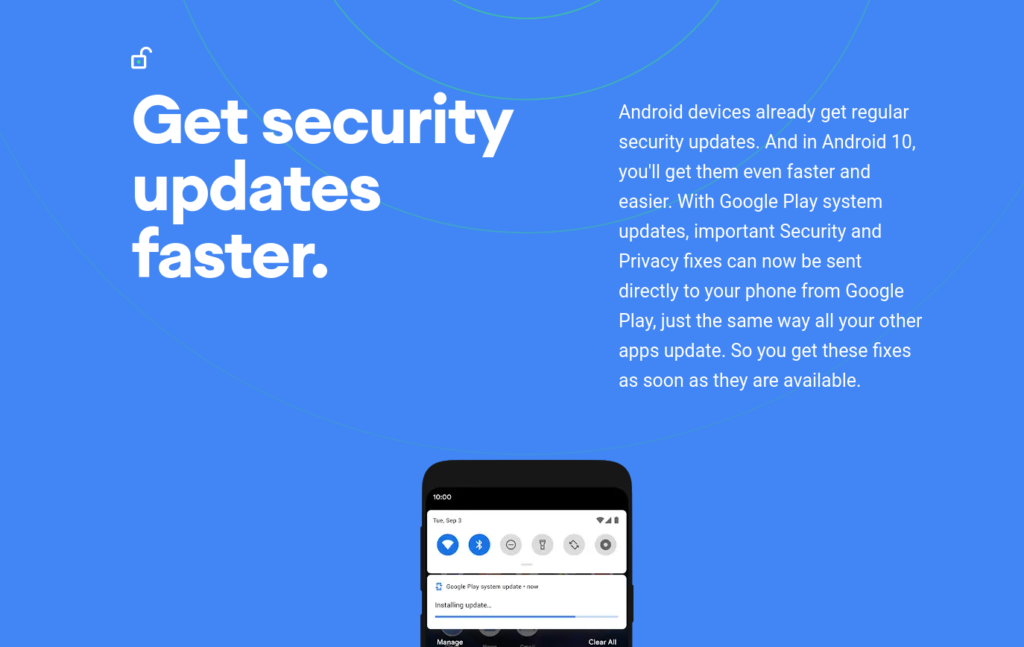 While all Pixel's are already getting the Android 10 OTA update now you can find the official system builds here on their Factory Images page. Beyond Pixels, the Redmi K20 Pro and Essential phones are also already getting official OTA updates.
OnePlus has also dropped what they're calling Open Beta 1 (OB1 ha!) for the OnePlus 7 and OnePlus 7 Pro. While this isn't the official, stable Android 10 update it seems to be all but fully cooked and ready for those super eager to download. Check out their official forum post here for details. Hopefully the full stable Android 10 update gets pushed out in a week or two once all the bugs are sorted.
As for the Samsung S10 lineup, they appear to be a bit more… laggy. Android Soul has said to expect the update to roll out around January 2020, so a good 4-5 months away. I guess that's not too terrible but if you're on a carrier modded S10 then that'll take even longer, likely until Feb-March 2020.
Either way it's a glorious day for Android fans with lots of really good updates in this new release. Here's hoping your phone gets it nice and quick whatever device you own. If you've already installed it shout out in the comments on what your favourite feature is so far!
For the newer readers... if you've just bought a new DJI Drone or are interested in learning more about how to fly them and get professional videos... You'll probably like our awesome new course: DJI Drones: How To Become The Ultimate Pilot - Fly with confidence, get professional videos, stay safe and get in the air quickly!
The benefits include: 1) How to get those silky smooth videos that everyone loves to watch, even if you're new 2) How to fly your drone, from taking off to the most advanced flight modes 3) Clear outlines of how to fly with step-by-step instructional demonstrations and more 4) Why flying indoors often results in new pilots crashing their drone 5) What other great 3rd party apps are out there to get the most out of your drone 6) A huge mistake many pilots make when storing their drone in the car and how to avoid it 7) How to do all of these things whilst flying safely and within your countries laws.
76% OFF CORONA CONTENT SALE!!!