We believe that everyone's future can be richer, happier and more efficient. But you can't embrace that future unless you take the first, most crucial step: being informed about it.
Welcome to The Tipping Point, a regular post on Future Tech for people who don't have enough time to read all the full news stories. Instead we shorten them, concentrate everything into one post, put that in your face, and you have to suck it. So let's go!
This Weeks News!
FOOD: You can finally buy Impossible Foods' meatless burger in grocery stores
Vox
"If you're a fan of the cutting-edge meatless burgers produced by Impossible Foods, this is your lucky week: You'll soon be able to buy them in grocery stores and cook them at home. This Friday, they're hitting all 27 Gelson's Markets in Southern California, including in San Diego and Los Angeles."
AI: Artificial Intelligence Takes On Earthquake Prediction
Quanta Magazine
This is a great long form read for anyone interested in AI. They go in depth on how they're using AI to predict specific types of Earthquakes.
"After successfully predicting laboratory earthquakes, a team of geophysicists has applied a machine learning algorithm to quakes in the Pacific Northwest."
COMPUTE: Xiaomi Mi Mix Alpha comes with wrap-around screen of dubious utility
Android Police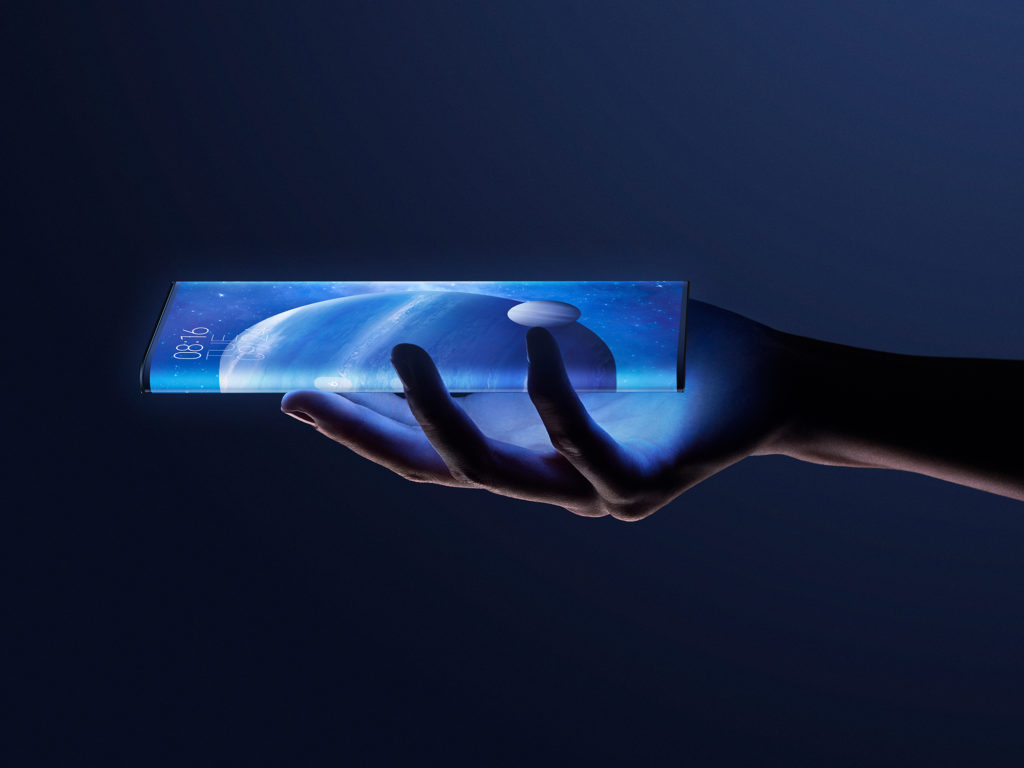 "You've heard of folding phones, but those are so yesterday. Xiaomi thinks it has something better up its sleeve. The Chinese company today introduced the Mi Mix Alpha, a surround-screen "concept" phone with a display that is only interrupted by a camera seam on the back of the device, which sports a 108MP sensor."
CRYPTO: Bitcoin to Be Accepted in More Than 25,000 New Locations in France
Be In Crypto
"Cryptocurrency adoption continues to expand in France. Several partner companies from the digital payment sector have planned to altogether equip 25,000 stores to begin accepting Bitcoin."
ENERGY: Google makes world's biggest ever corporate renewables purchase
Renew Economy
"Internet giant Google has announced a massive 1.6GW renewable energy buy-up, comprising 18 mostly solar off-take deals that will double the capacity of the company's global solar portfolio to date and boost its entire renewable energy portfolio to 5.5GW."
ROBOTICS: Boston Dynamics Launches Official Spot Robot Dog
Boston Dynamics
"A nimble robot that climbs stairs and traverses rough terrain with unprecedented ease, yet is small enough to use indoors. Built to be a rugged and customisation platform, Spot autonomously accomplishes your industrial sensing and remote operation needs."
Spot has a top speed of 5.7 km/h, lasts for 90 minutes with interchangeable batteries, 360 degree vision and object avoidance, IP54 dust and rain resistant, added crash protection, can operate in -20 to 45°C, carry payloads of 14 kg plus has customisable attachments including a 30x optical zoom camera and grasping hands.
Boston Dynamics also released this amazing video of their Atlas humanoid robot doing extremely graceful rolls, jumps and other manoeuvres. Definitely worth a watch!
SPACE: Announcement – Startship Update!
Elon Musk will be presenting the latest update on the SpaceX Startship project on the 28th. Make sure you tune into the live stream, most likely that will be shown at Spacex.com
TRANSPORT: Daimler stops developing internal combustion engines to focus on electric cars
Electrek
"According to German magazine Auto Motor und Sport, Daimler development chief Markus Schaefer said that they currently have no plans to develop a next-generation combustion engine and they are focusing on new electric powertrains."
TRANSPORT: Rivian Releases New Van, Sells 100,000 To Amazon
Electrek
"Rivian is unveiling the first picture of its new electric delivery van — the company's third electric vehicle — as it already has over $4 billion in orders from Amazon for it. The vehicle appears to be a full-size commercial delivery van with a large wheelbase."
And that's it for this week! Let us know in the comments what you think or if you have found any other important news!
For the newer readers... if you've just bought a new DJI Drone or are interested in learning more about how to fly them and get professional videos... You'll probably like our awesome new course: DJI Drones: How To Become The Ultimate Pilot - Fly with confidence, get professional videos, stay safe and get in the air quickly!
The benefits include: 1) How to get those silky smooth videos that everyone loves to watch, even if you're new 2) How to fly your drone, from taking off to the most advanced flight modes 3) Clear outlines of how to fly with step-by-step instructional demonstrations and more 4) Why flying indoors often results in new pilots crashing their drone 5) What other great 3rd party apps are out there to get the most out of your drone 6) A huge mistake many pilots make when storing their drone in the car and how to avoid it 7) How to do all of these things whilst flying safely and within your countries laws.
LIMITED TIME 91% OFF NEW COURSE SALE!!!