While there's quite the number of legacy car manufacturers releasing hybrid or fully electric cars these days it's not too often you see one as well executed as what Volvo's just done.
The new Volvo CX40 Recharge marks the start of their "Recharge" brand roll out which will be for full BEV (and hybrids too) which is sure to take over in the years to come.
Over the next five years, Volvo Cars will launch a fully electric car every year, as it seeks to make all-electric cars 50 per cent of global sales by 2025, with the rest hybrids. Recharge will be the overarching name for all chargeable Volvos with a fully electric and plug-in hybrid powertrain.

Vovlo
Volvo XC40 Recharge Specs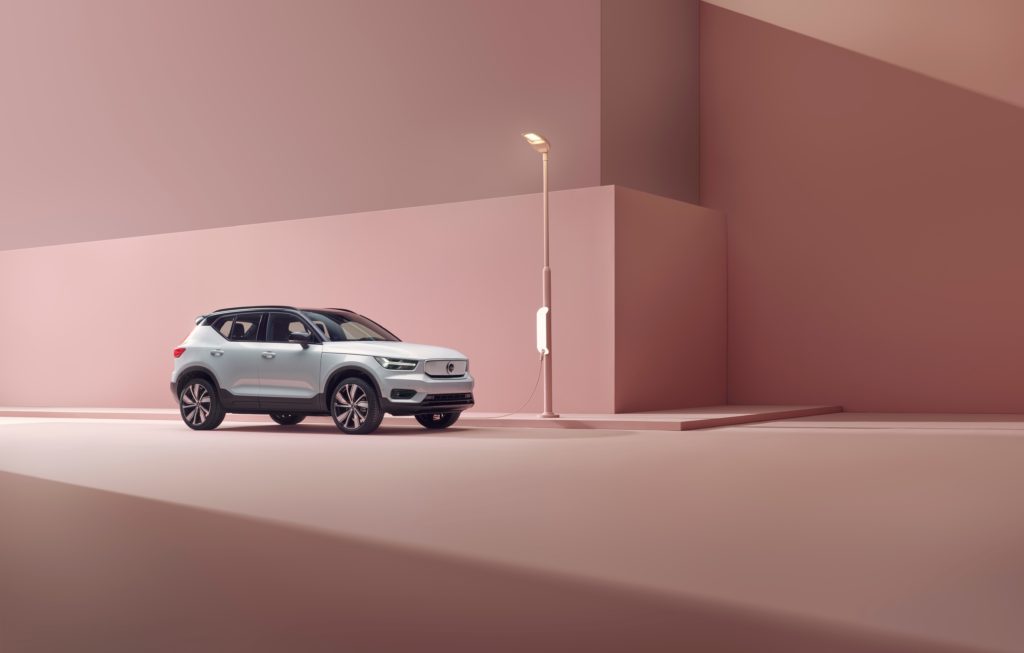 Let's start with some base specs here:
78 kWh battery pack
400 km+ WLTP range
Dual 300 kW motor power train
11 kW AC charging and 150 kW DC fast-charging capability
0 to 60 mph in 4.7 seconds
Top speed of 180 km/h
That's a pretty damn nice set of specs if I do say so, especially for an SUV. The 400 km's of range is good and proper for modern day driving. That amount being quoted is the WLTP range too so it should be quite accurate which is great.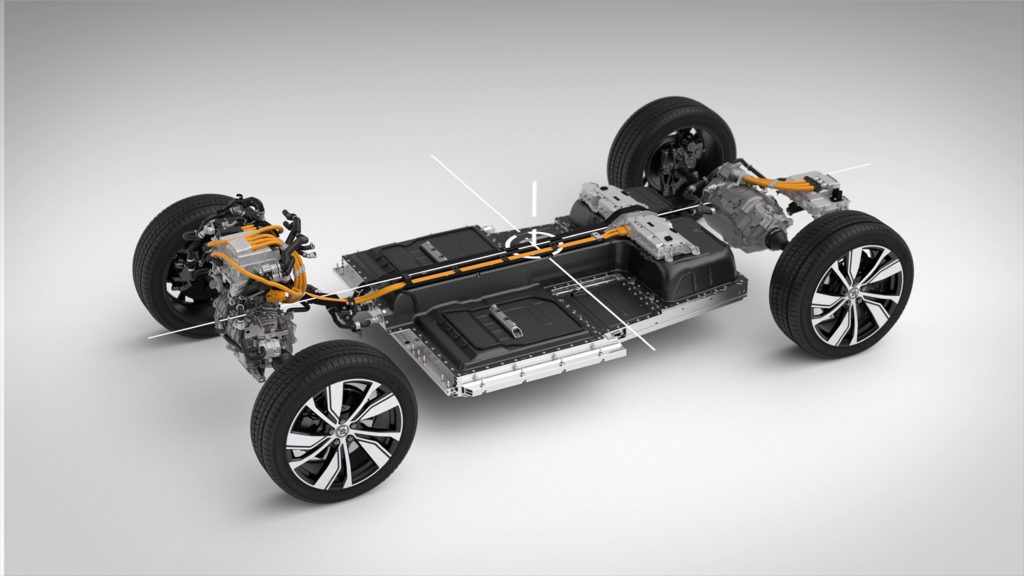 The 0-60 time is also no slouch! While it's likely to be the figure for the "top tier" version it's something I'm sure everyone will love and is quite impressive given this thing weights over 2 ton! Even if the base model is a full second slower you're still looking at 5-6 seconds which is loads of fun to drive. The other very important spec is the acceptance of 150 kW DC fast charging.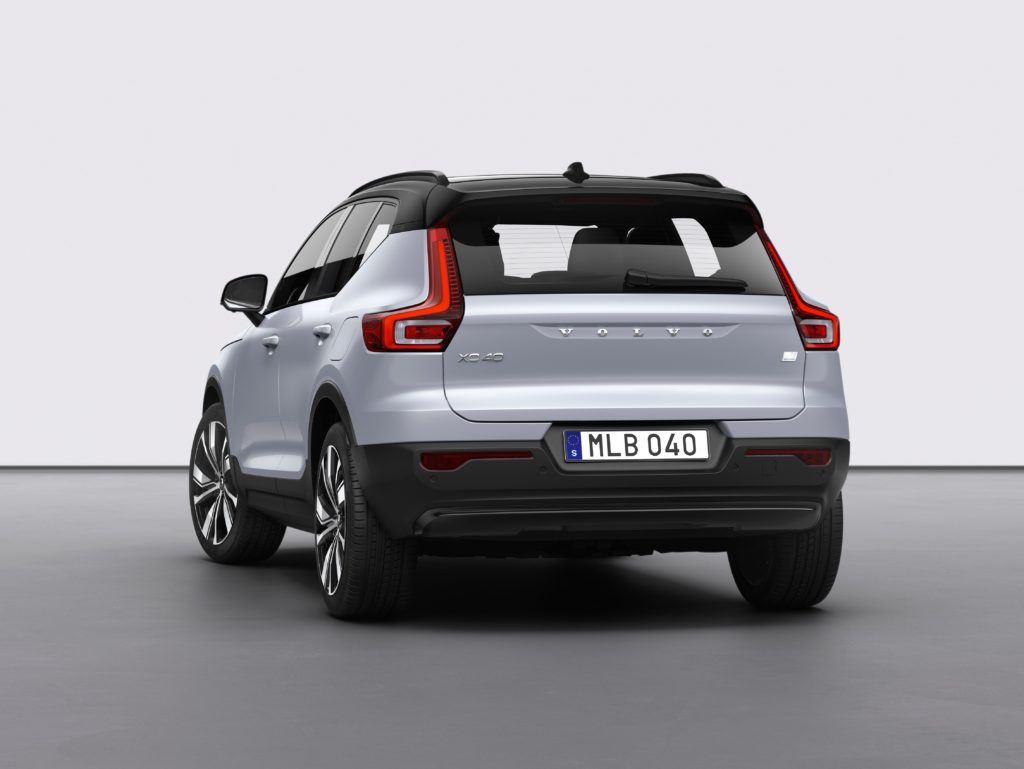 While this obviously won't have access to the excellent Tesla Supercharger network, Australia and the rest of the world is very quickly rolling out 100 kW, 150 kW and even 350 kW ultra rapid chargers. This means that if you do want to drive long distance this car should provide a great experience charging up nice and quick.
Volvo XC40 Recharge Design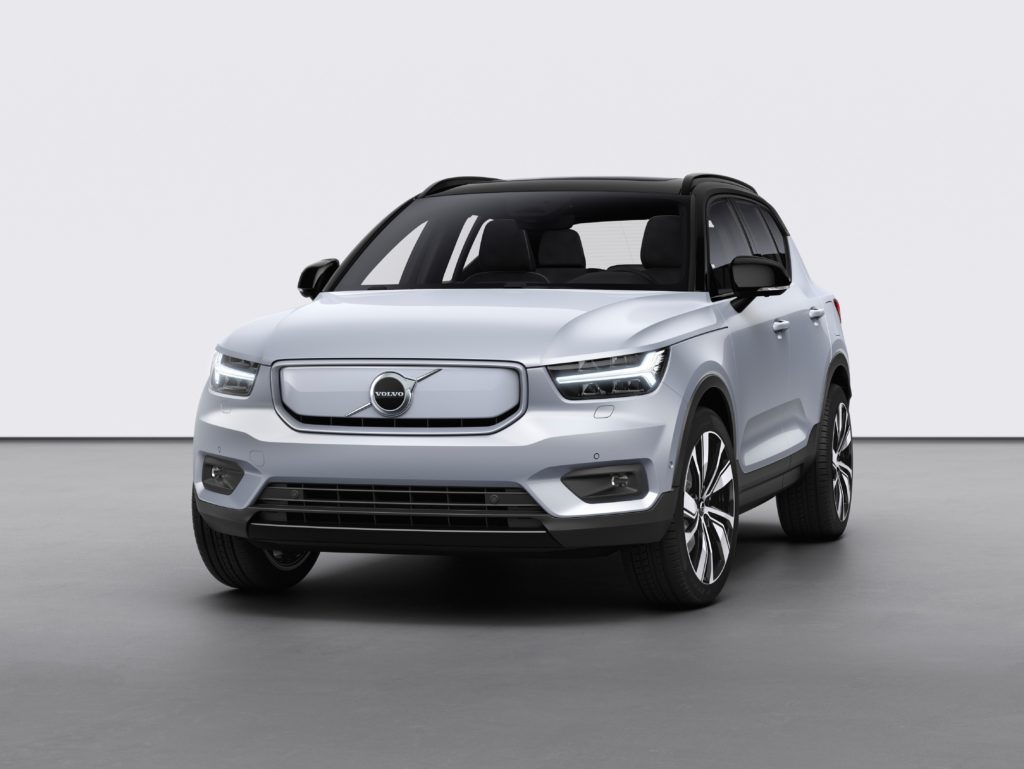 Another great thing worthy of mention is its design. Too often BEV's are either designed as stupid weird-mobiles or have at a minimum odd neon blue accents for no reason. There's none of that garbage here.
Sleek, modern lines on the outside, great looking wheels, a "normal" look and no irrelevant front grill to cool a non-existent engine. This is a very nice looking SUV indeed and basically identical to the dirty petrol CX40.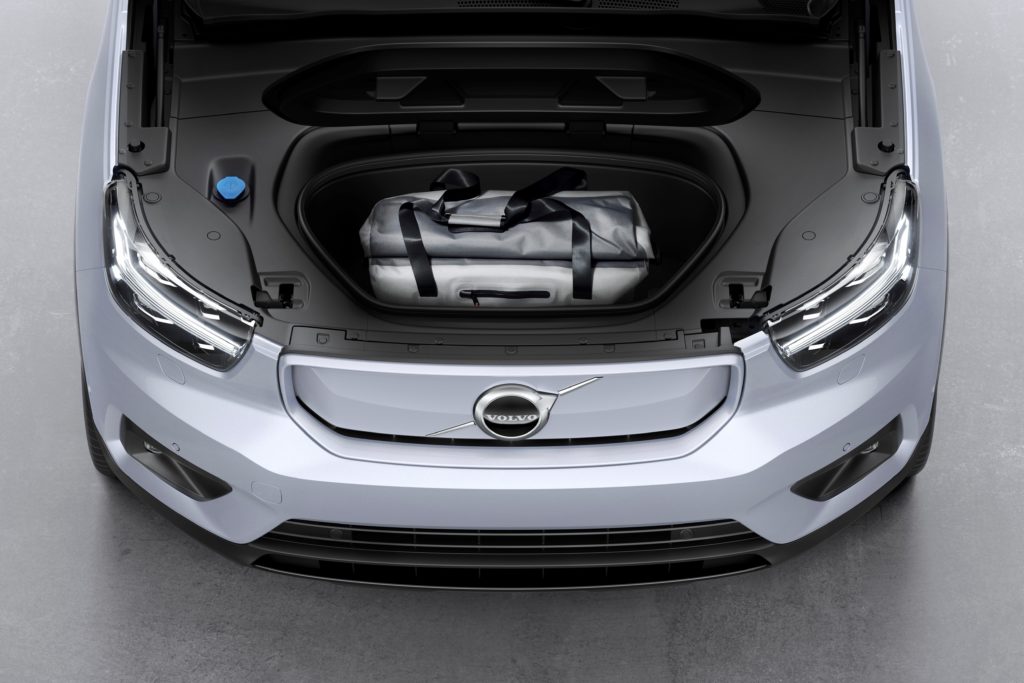 The battery and drive train design is also quite impressive. Usually most car makers fill their cars up with who knows what resulting in there being no room up front for a Frunk. Not so with the XC40 Recharge.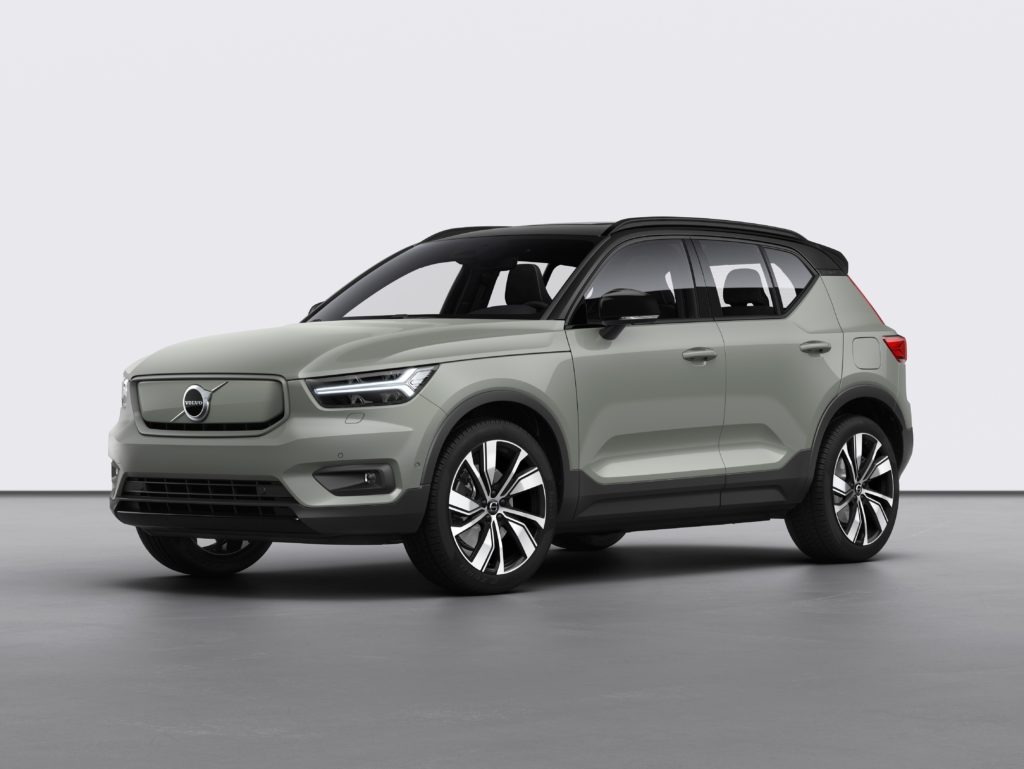 Coming in some very interesting and nice colours the two toned look further makes this a very sharp looking car.
Volvo XC40 Recharge Interior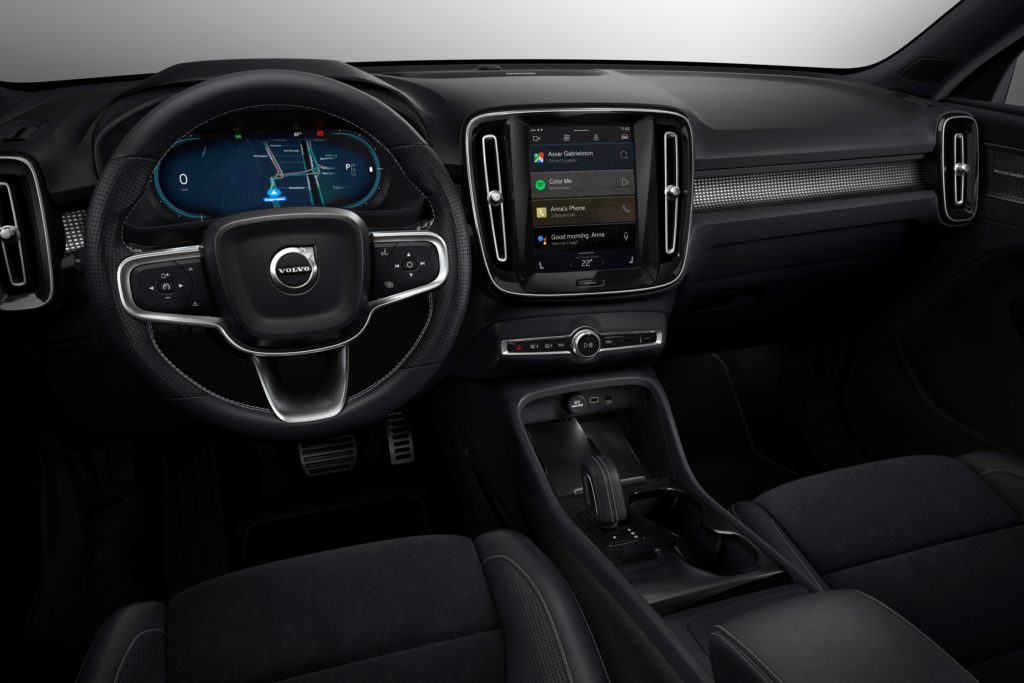 While the interior isn't as sleek as the Tesla Model 3 it's still done quite well by normal standards. Buttons are minimised thanks to the built in Android Auto and dash screen.
I think Tesla really got it right by moving the gear shifter to be one of the steering wheel stalks. There's just no need for it to look ugly and take up space in the centre console area any more.
Another very forward looking thing I noticed was the two front USB Type-C ports. There's also a dedicated phone holder, cup holders (of course) and what looks like a SD/microSD card slot just to the right of the play/next buttons too which is interesting.
Overall though it's almost identical to the current (dirty) Volvo XC40 Momentum which is should help them keep the costs down given they don't have to go redesign everything.
Volvo XC40 Recharge Australian Pricing, Release Date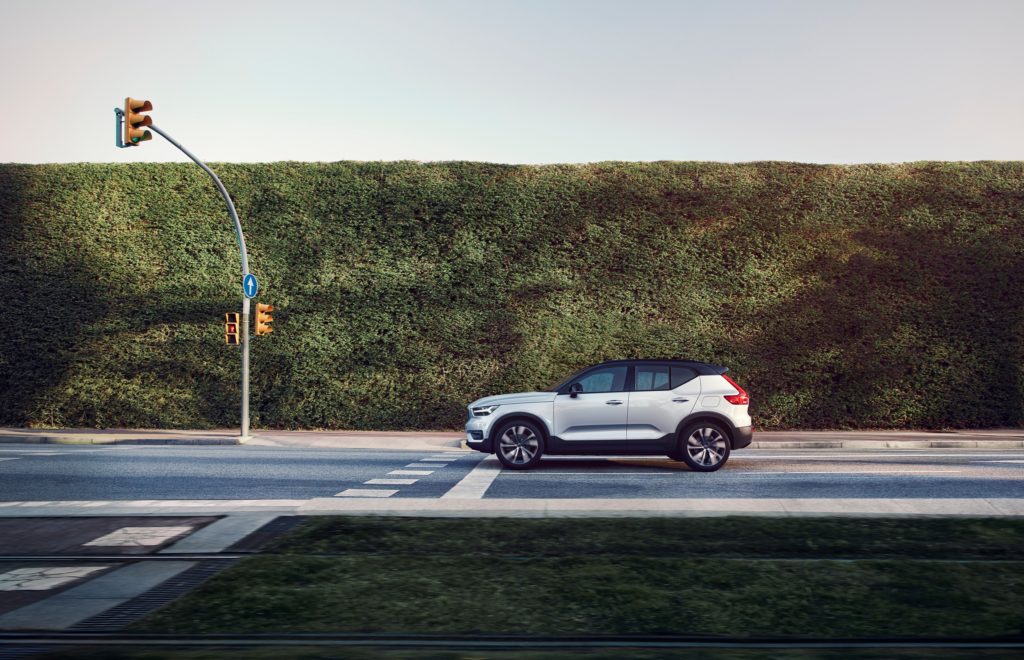 Volvo hasn't released any pricing details for Australia or anywhere else yet. Some are estimating that it'll come in around the $50,000-$60,000 USD mark.
Currently the (filthy dirty) XC40 Momentum petrol turbo model sells for $52,681 drive away so one can only assume it will likely be a bit more than that being a BEV.
That being said if they can price this right, it could be a super compelling BEV. For example even if it cost an extra $10,000 (so $62,000 drive away) there's good reason for customer to still buy it over the smoking petrol version.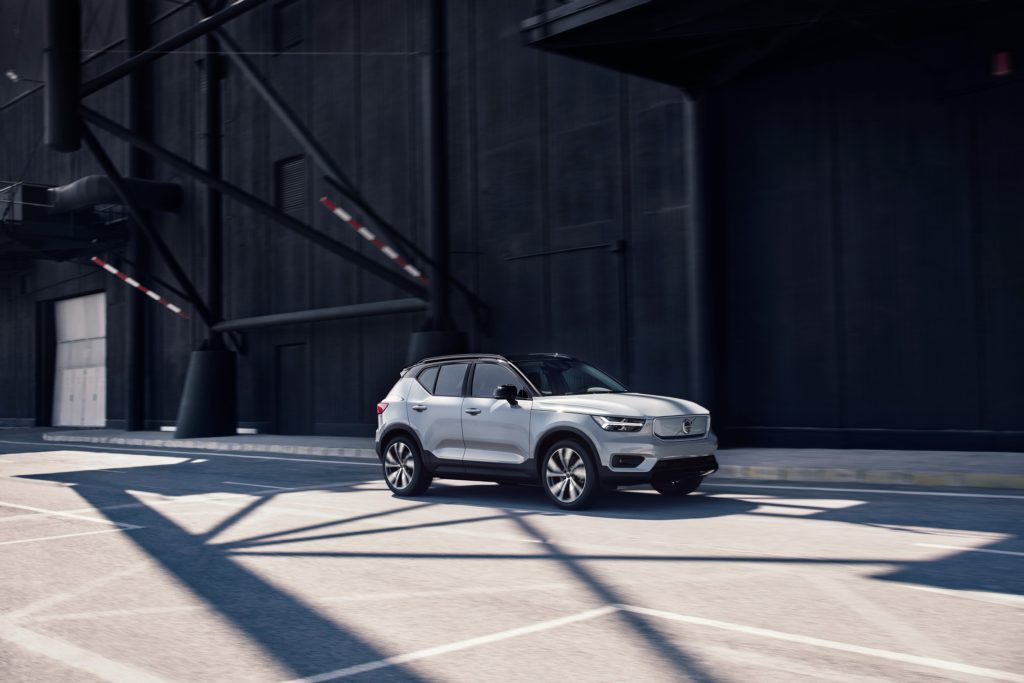 Charging at home and at the numerous free chargers at grocery stores or shopping centres is fantastic and drastically cheaper, particularly for a bigger SUV.
As a general estimate, even with expensive Australian electricity you're looking at a fuel bill that's about one fifth. If you're a parent that's driving their kids everywhere all week, clocking up about 15,000 km's a year that's a saving of around $1,500+ every year just on petrol alone.
This Recharge version also looks like it'll utterly smoke the dirtier petrol variant. With a 0-60 of 4.7 seconds (compared to the petrol versions 6.4 seconds on the T5 top model) you're looking at not just way faster, but much smoother acceleration too. Then there's the instant torque available at any time that also makes a huge difference.
Add to this the extra cargo space, the Frunk and the fact that you know you're buying a car that won't devalue as quickly due to being future proof and it'd be quite the compelling sell.
Volvo could also shoot themselves hugely in the foot too by pricing it at a stupidly high price like $90,000 or something. We'll just have to wait and see. For now though they get a hearty congratulations from me. The XC40 Recharge looks like it's a sleek, modern, proper electric car that will serve people exceptionally well. Fantastic job!
Now let's get it in Australia and selling in the hundreds of thousands so I can add it to our Australian Electric Vehicle Comparison Table!
For the newer readers... if you've just bought a new DJI Drone or are interested in learning more about how to fly them and get professional videos... You'll probably like our awesome new course: DJI Drones: How To Become The Ultimate Pilot - Fly with confidence, get professional videos, stay safe and get in the air quickly!
The benefits include: 1) How to get those silky smooth videos that everyone loves to watch, even if you're new 2) How to fly your drone, from taking off to the most advanced flight modes 3) Clear outlines of how to fly with step-by-step instructional demonstrations and more 4) Why flying indoors often results in new pilots crashing their drone 5) What other great 3rd party apps are out there to get the most out of your drone 6) A huge mistake many pilots make when storing their drone in the car and how to avoid it 7) How to do all of these things whilst flying safely and within your countries laws.
76% OFF CORONA CONTENT SALE!!!