Helping you to understand and use technology to improve your life and get an edge over everyone else is one of the major goals of this website. However everyone has different goals and a different life. That's why we created the Life Improving Tech series! This is the next piece in our series that explores how various people with different lifestyles, goals and hobbies use and rely on technologies. This week we hear from Zack Davisson from AllTheRooms on how technology improves his travel game, take it away Zack!
Incorporating travel into your life is about the best decision you can make. The cultures, adventures, and people that it exposes you to are irreplaceable.
However, part of travelling is rolling with the punches and expecting one or two things to test you on the way. Many write off these inconveniences as part of the "journey", but when it comes to your travel gear we say it's better to opt for making things a touch easier on yourself.
While there are a lot of products out there claiming to be the best in the travel industry, there are only so many ways to revolutionise the travelling neck pillow. So I've partnered with the travel gurus at AllTheRooms to come up with a list of five convenient, reasonably priced items that are sure to set your adventures off on the right foot.

Carry-On Travel Backpack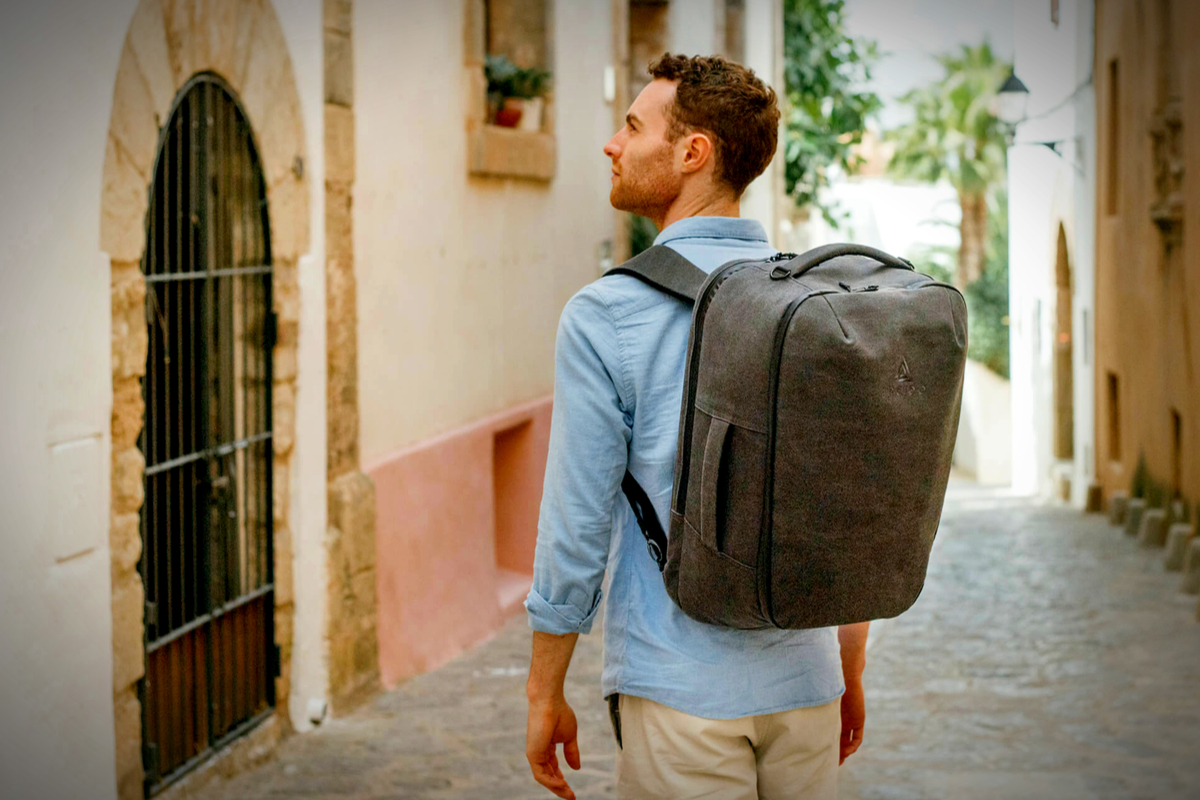 Travel backpacks these days have gotten somewhat out of control, it's not uncommon to see ones that look like command centres with wires and solar panels stitched in the back, but for us we prefer something simple and practical.
Besides, a backpack should be able to take a beating, especially on the road. Really, who wants another piece of technology to worry about scratching or shattering into a million pieces?
Another big factor for us when it comes to a travel backpack is that it should be able to be carried on to air planes. Not only is checking bags notoriously unreliable, anything that big can get cumbersome and overwhelming.
For our personal favourites be sure to check out the product made by the team at Arcido. Founded by a couple of guys who are travellers themselves, Arcido recognised a hole in the market for an affordable and versatile bag.
Light and fashionable enough for a weekend trip, their products are also cleverly made with enough pockets and sleeves to be able to sustain a crafty globetrotter for months.

Water Purifier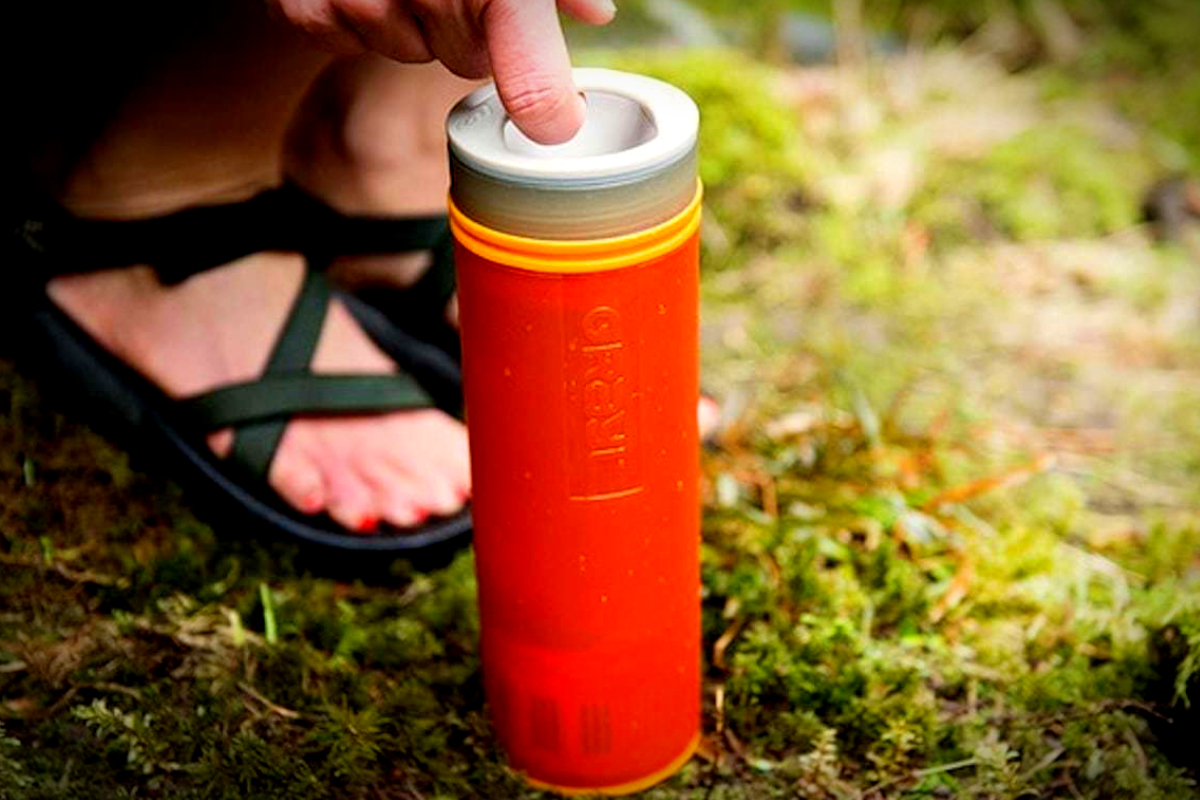 Water, the most essential of all essentials. Sometimes, however, clean water isn't always super accessible and an easy way to start off a trip on a bad note would be to risk a few sips from the nearest sink.
Sure, a lot of places have sanitary water, but for cities that don't, it's a drag to continuously make meccas to the nearest grocery store to buy giant plastic bottles of the stuff. It gets expensive, is a waste of plastic, and it's not how you want to be spending your time in a new city.
Nowadays, there is plenty of technology from straws to filters that purify water in no time. Grayl's Ultralight Purifier bottles combine everything you need into a single convenient product. The filter, which is incorporated inside of the bottle, fully strains water of any harmful materials through a physical push of two components.
Whether it's a hostel sink in a new environment or water from a stream running through the hinterlands of who knows where, this bottle will have you hydrated fast.

Tile Sport for the Forgetful Ones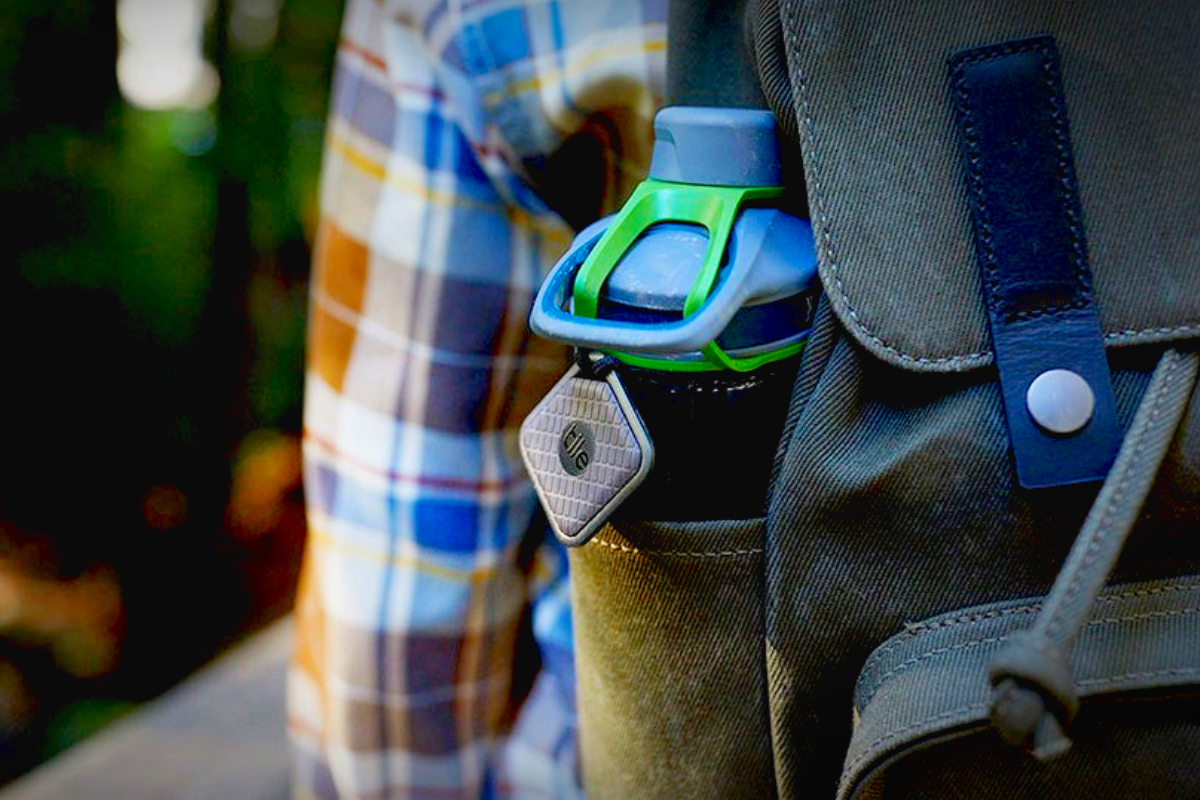 With a tagline reading "the average person spends around 60 hours per year looking for lost things", Tile products take away the fear of losing something important while you travel.
Tile is a small tracker that connects, through Bluetooth, to an app that will send you its location and make noise when misplaced. While the sensors do have a limited range, the tech is constantly working, meaning you can see any attached valuables' last known location.
Tile is perfect for creating some peace of mind around your possessions in a hostel or vacation rental, as well as generally eliminating stress when travelling with your favourite things.

Portable Charger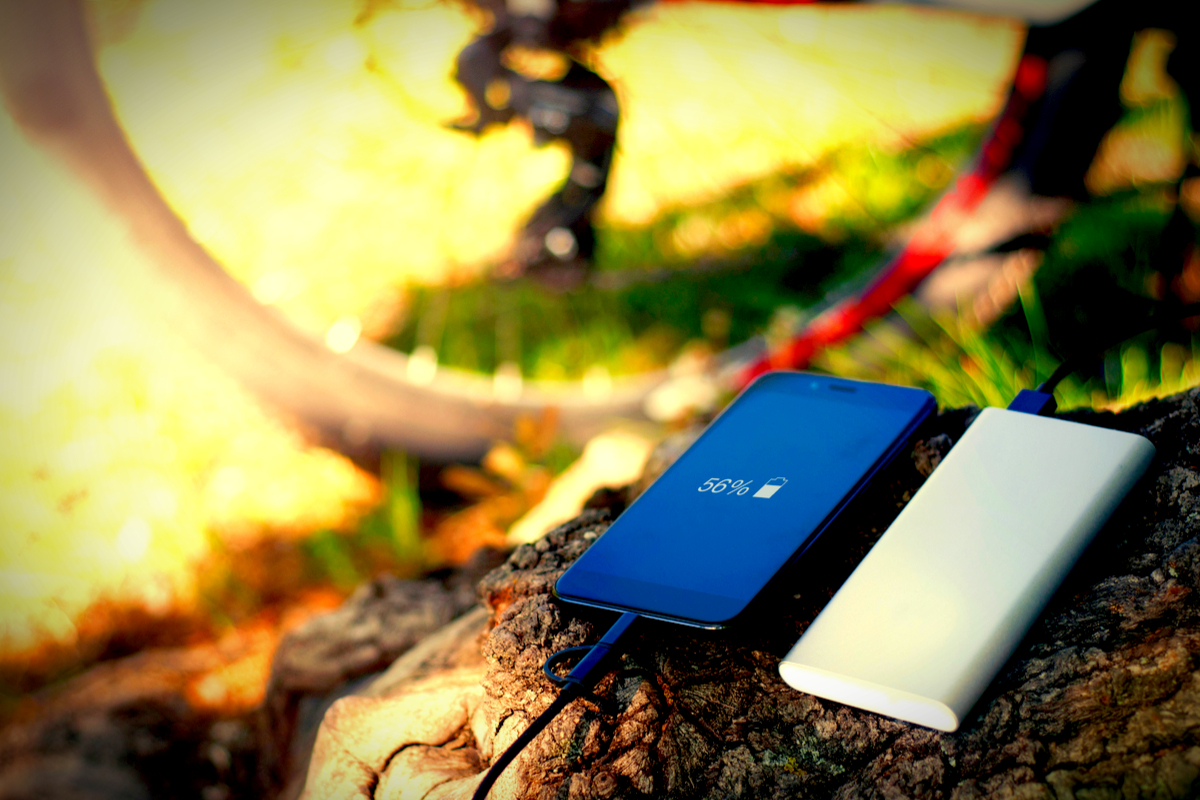 Our reliance on technology has gone to new lengths when travelling. So a dead phone doesn't just mean the inability to Instagram your most recent lunch, it means no maps (who would actually be able to find a non-digital map and then navigate with it?), no translation apps (throwback to high school Spanish class), and no podcasts or music for that long bus ride or flight (*crickets*). Sounds nightmarish right?
That's why a portable charger has become an essential piece of equipment for any vagabond. These lifesavers come in all shapes and sizes and can range anywhere from $30 to $300. The irony is, of course, that most portable chargers need to be charged, but when operational, many can give power to multiple items at once.

Skyroam Solis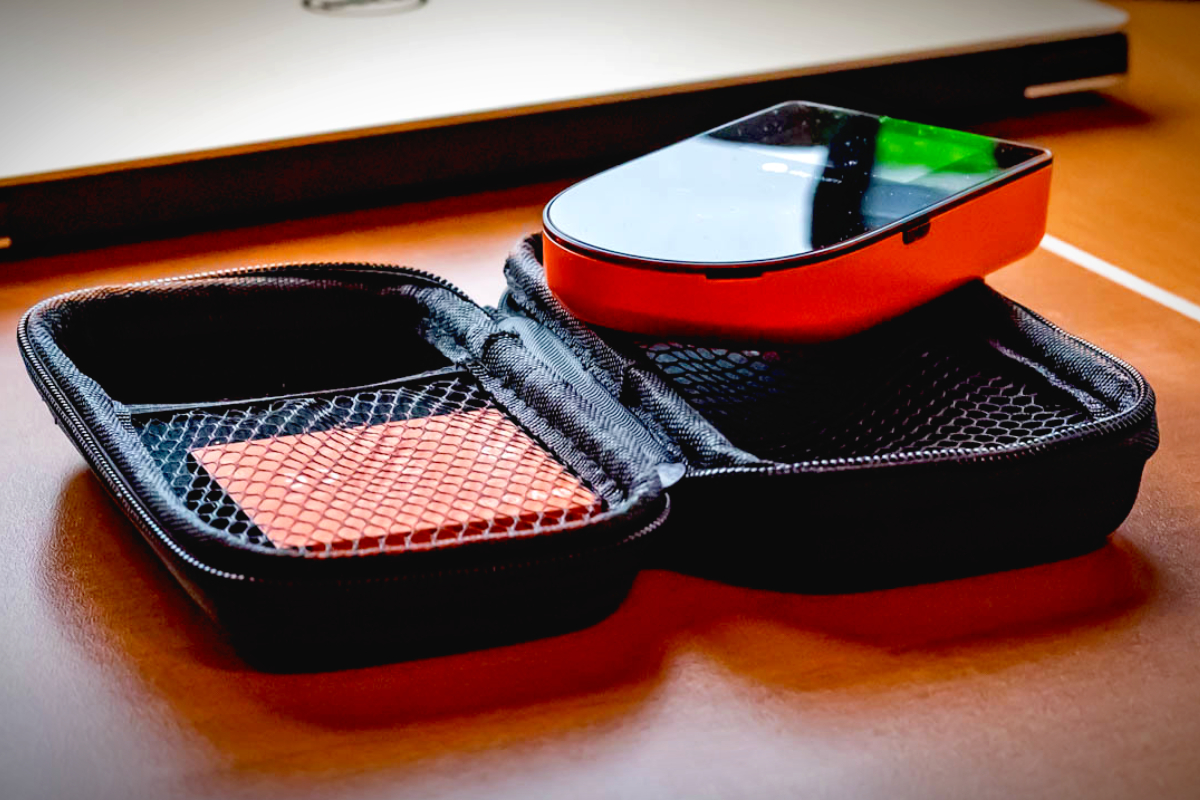 These excellent pieces of tech could fall in the previous portable charger category but their true gift is providing WiFi on the go. Looking like a cheerfully coloured hockey puck, the Skyroam can provide 4G LTE WiFi to up to five devices in some 120 countries worldwide.
While the WiFi requires a daily fee, the device itself is not outrageously priced given previous hotspot product costs. With no contracts or SIM cards needed, this could become the best friend of any wandering digital nomad.
So what do you take with you when travelling overseas? Do you have any items you've found that have made your life way easier? Let us know in the comments below!
For the newer readers... if you've just bought a new DJI Drone or are interested in learning more about how to fly them and get professional videos... You'll probably like our awesome new course: DJI Drones: How To Become The Ultimate Pilot - Fly with confidence, get professional videos, stay safe and get in the air quickly!
The benefits include: 1) How to get those silky smooth videos that everyone loves to watch, even if you're new 2) How to fly your drone, from taking off to the most advanced flight modes 3) Clear outlines of how to fly with step-by-step instructional demonstrations and more 4) Why flying indoors often results in new pilots crashing their drone 5) What other great 3rd party apps are out there to get the most out of your drone 6) A huge mistake many pilots make when storing their drone in the car and how to avoid it 7) How to do all of these things whilst flying safely and within your countries laws.
76% OFF CORONA CONTENT SALE!!!